San Francisco political consultant charged with child porn violations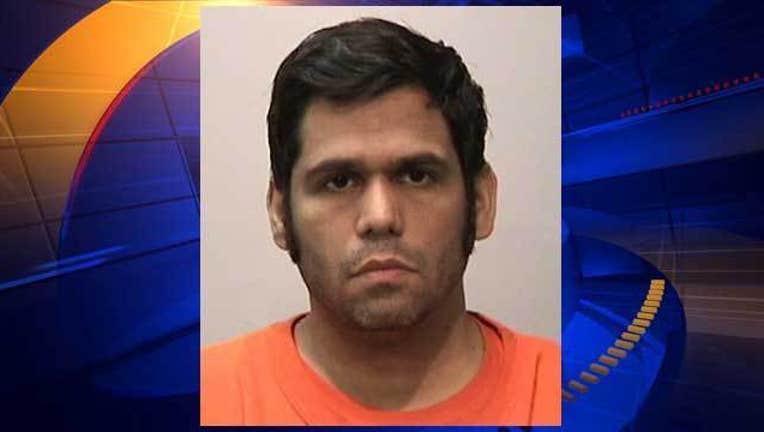 article
SAN FRANCISCO (KTVU and wires) -- A prominent San Francisco political consultant who has worked on numerous high-profile campaigns was charged Monday afternoon with six felonies related to the possession and distribution of child pornography.
San Francisco Sheriff's Department spokeswoman Kenya Briggs said 41-year-old San Francisco resident Enrique Pearce was released from jail in lieu of $215,000, less than 24 hours after he was arrested on Thursday by San Francisco police serving a search warrant at an address in the Tenderloin neighborhood.
San Francisco police spokeswoman Officer Grace Gatpandan said the search of the Tenderloin property, located on McAllister Street near Leavenworth Street, was the culmination of a child pornography investigation.
The search uncovered over 600 images related to child pornography, including material involving sexual sadism or sexual masochism, according to Gatpandan.
Police arrested Pearce at about 5 p.m. Thursday and booked him into San Francisco County Jail. He was bailed out on Friday afternoon.
Max Szabo, a spokesman for the San Francisco District Attorney's Office said Pearce was charged with six felonies related to child pornography, including receiving stolen property, Monday afternoon.
Szabo said Pearce would be arraigned later this week.
Pearce, who works as a consultant at Left Coast Communications, has worked on political campaigns for U.S. Rep. Barbara Lee and San Francisco Mayor Ed Lee, as well as San Francisco supervisors Jane Kim and Norman Yee, among others.
Pearce also established Pearce Law Offices, which handles employment, labor, and contract law, according to the law firm's website. The law firm is located in the same office as Left Coast Communications.
Prior to graduating from the University of California at Berkeley's School of Law, Pearce studied communication at Northwestern University.
According to Pearce Law Offices' website, he has worked as a legislative aide to members of the San Francisco Board of Supervisors and been a political consultant on election campaigns for the school board, judge, board of supervisors, city attorney and mayor.
Gatpandan said investigators have not announced what evidence led them to Pearce and said Pearce would not be treated any differently because he is a public figure.
Child pornography, according to the U.S. Department of Justice, is defined as any visual depiction of sexually explicit conduct involving a person less than 18 years old.
The U.S. Department of Justice maintains that by the mid 1980s, the trafficking of child pornography within the U.S. was almost completely eradicated but with the advent of the Internet, the child pornography market exploded.
Police have not said how Pearce might have stored the child pornography or how it might have been distributed.