San Jose 3rd grader competes in nat'l cooking competition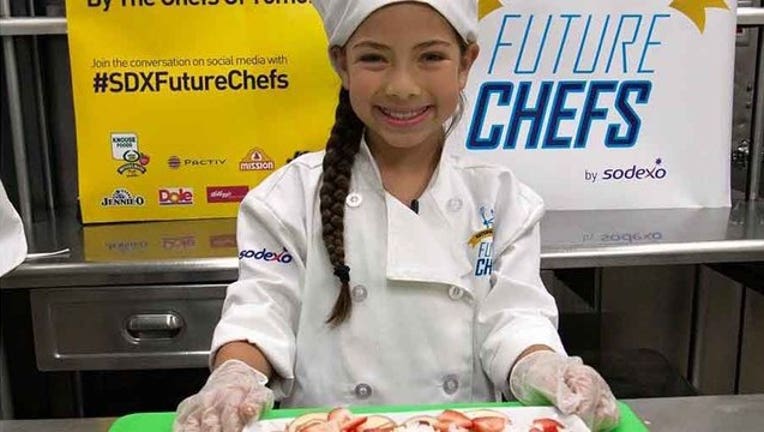 article
SAN JOSE, Calif. (KTVU) – A San Jose 3rd grader is one of five finalists competing to win a national competition called Future Chefs.
The competition is run by the food management company Sodexo, which works with school districts on school lunch programs.
Third through fifth graders nationwide at Sodexo-served school districts were eligible to compete.
More than 2,500 students representing 230 school districts participated in the contest.
Elle Medel, a student at Willow Glen Elementary, won the district, regional, and state competition and got prizes along the way.
She shared her healthy recipe for 'Super Fun Apple Nachos.' Watch the video and vote for Elle here.
The top prize for the finalist who wins the contest is a secret. Voting ends on Sunday.