San Jose ground fogging treatment next week due to mosquitoes testing positive for West Nile virus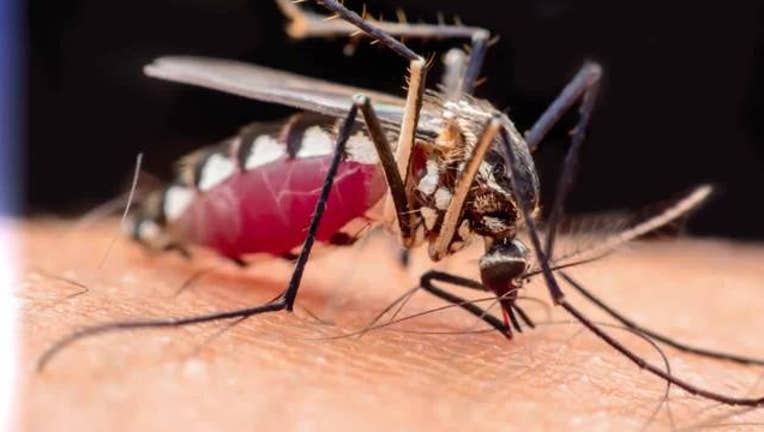 article
SAN JOSE (BCN)— A section of South San Jose will be treated next week after mosquitoes found with West Nile virus were recently found in the area, the Santa Clara County Vector Control District said Thursday.
   
The district has scheduled ground fogging operations starting at 11 p.m. on June 23 until about 2 a.m. on June 24 in an area around state Highway 87 and Branham Lane.
   
The treatment is in response to the recent discovery of adult mosquitoes that tested positive for the virus in the 95136, 95123 and 95118 zip code areas, vector control district officials said.
   
The treatment will help stop people from contracting the virus, district officials said.
   
The fogging will happen in an area roughly bordered by Hillsdale Avenue to the north, Snell Avenue to the east, Blossom Hill Road to the south and Almaden Expressway to the west, district officials said.
"The initial 2016 detection of mosquitoes carrying WNV in Santa Clara County is now followed closely by our second detection a week later," vector control district manager Denise Bonilla said in a statement.
   
"So far this year there have not been any WNV human cases reported in the county or the state, and our goal is to prevent infected mosquitoes from transmitting WNV to Santa Clara County residents," Bonilla said.
   
Anyone in the area during the treatment can stay indoors and close their windows to decrease their exposure to the treatment, according to district officials.
   
Residents can prevent the virus from spreading by disposing any standing water where mosquitoes lay their eggs and making sure their door and window screens are repaired, district officials said.
   
People can also limit their time outside to the dusk and dawn hours and wear long sleeves if they are outdoors while mosquitoes are active, according to district officials.
   
Vector control personnel will alert residents by sending door hangers to the impacted area on Monday and through various social media networks.
   
People who have questions on the treatment can call district staff at (800) 314-2427 from 8 a.m. to 4 p.m. on June 23 and 24. Inquiries can also be sent by email to vectorinfo@deh.sccgov.org.