San Jose restaurant fire sends diners scrambling for safety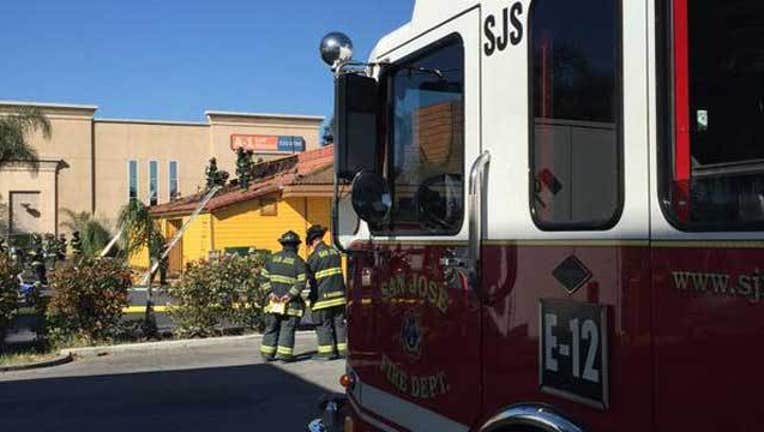 article
SAN JOSE (KTVU and wires)  -- A three-alarm fire that started in the kitchen sent employers and diners scrambling for safety early Thursday at a south San Jose restaurant, authorities said.
The incident was reported at 8:27 a.m. at Jimmy's Restaurant at 222 W. Capitol Expressway near Snell Avenue, according to dispatchers.
The incident was upgraded to a two-alarm response just before the first units arrived on scene at 8:33 a.m. The fire was upgraded to a third alarm around 8:40 a.m., Fire Capt. Christopher Salcido said.
The fire started in the kitchen behind the hood and duct system inside the restaurant. An extinguishment system went off several times, but was unable to extinguish the fire due to its location.
"There were four workers inside and a few patrons that smelled the smoke and heard the alarm," Salcido said. "They were all able to exit the building safely."
Firefighters determined that the fire was not spreading past one particular portion of the restaurant and were able to isolate it there, according to Salcido.