Santa Clara County Sheriff Laurie Smith poised to begin sixth term in office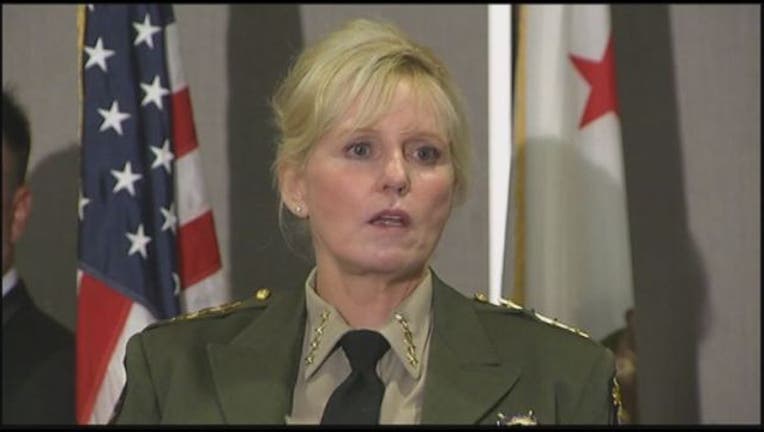 article
SAN JOSE, Calif. (BCN) -  Santa Clara County Sheriff Laurie Smith is poised to begin her sixth term in office as preliminary election results show her with a double-digit lead against opponent John Hirokawa. 
With 90 precincts reporting on Wednesday morning, Smith had 57 percent of the votes to 
Hirokawa's 43 percent.
The race moved to a runoff election after neither candidate was able to secure a majority vote during the June election. 
The heated race pitted Smith against Hirokawa, her former undersheriff. He vowed to prioritize accountability and transparency for the sheriff's office, which has faced multiple controversies during Smith's 20-year tenure.
Three jail guards were convicted last year of second-degree murder in the 2015 beating death of mentally ill inmate Michael Tyree, and inmates went on a two-week strike in April after Immigration and Customs Enforcement agents were "accidentally" allowed into jails.
Smith has responded with a call for jail reform and accountability for her office, adding to a platform that includes protecting schools, addressing mental health issues, homelessness and advocating for victims of sexual assault.
 Smith is famously the first woman to be elected sheriff in California, and appears ready to carry the title into another four-year term.
 Hirokawa said late Tuesday that less than 50 percent of votes had been tabulated, and he hopes to wait out the rest of the precincts to see the results.
"It was pretty much a grassroots campaign," Hirokawa said of his race, which posed the first runoff election in Smith's career.   He said his Election Night party was a positive atmosphere to thank volunteers and community members who helped him during the campaign.