Santa Clara officer-involved shooting suspect arrested at hospital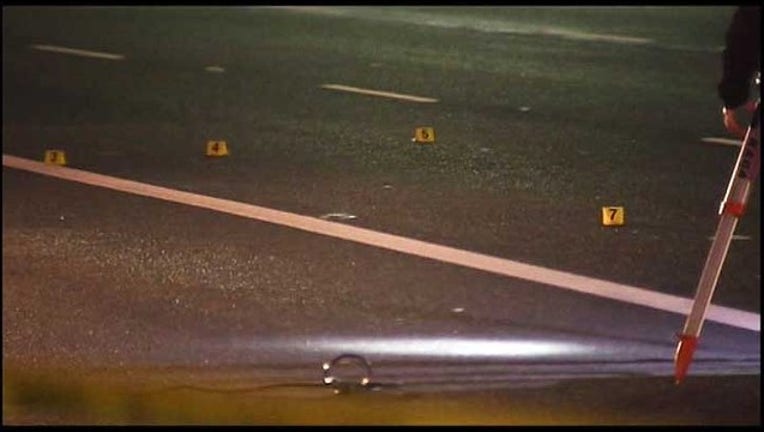 article
SUNNYVALE, Calif. (BCN) -- A burglary suspect shot by Santa Clara police in Sunnyvale on Monday was identified and arrested after he went to San Francisco General Hospital to be treated for a gunshot wound, according to the Sunnyvale Department of Public Safety.
Danny Rodriguez-Garcia, 30, was arrested in connection with the officer-involved shooting, which occurred at about 6:35 p.m. Monday near the intersection of East El Camino Real and South Wolfe Road, department officials said.
Santa Clara police officers tried to pull over a white Mercedes-Benz in connection with an auto burglary case in their jurisdiction, but the suspect drove the Mercedes toward one of the officers, prompting him to fire several rounds at the vehicle, Sunnyvale officials said.
The suspect drove away and was not immediately found. The officer, identified as Officer Peter Stephens, a five-year Santa Clara police veteran, was not injured.
At about 7 p.m., someone walked into San Francisco General Hospital with a gunshot wound but declined to tell investigators where the shooting may have taken place, San Francisco police said.
Sunnyvale Department of Public Safety investigators had notified Bay Area hospitals of their incident and requested information about any possible gunshot injury cases. SFGH officials notified the Sunnyvale investigators, who went to the hospital.
Officer Stephens identified Rodriguez-Garcia as the suspect in the Mercedes. He was treated and released from the hospital and was booked into Santa Clara County Jail on suspicion of assault with a deadly weapon on an officer, department officials said.
Anyone with information about the case is asked to call the Sunnyvale Department of Public Safety at (408) 730-7120.