Santa Clara University student suspected of assaulting roommate arrested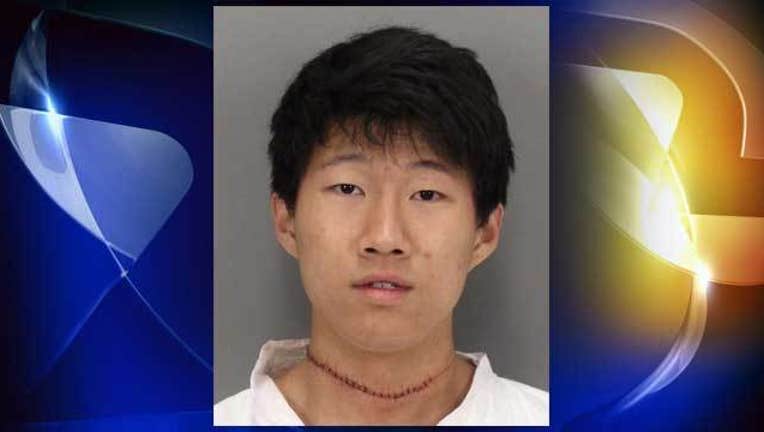 article
SANTA CLARA, Calif. (KTVU and wires) -- A Santa Clara University student suspected of assaulting his roommate early Tuesday morning was arrested, police said.
Officers responded to a report of an assault at the campus located at 500 El Camino Real in Santa Clara around 3:30 a.m.
Arriving officers found out that the suspect, 19-year-old Dillon Kim, allegedly assaulted the victim with a knife at their on-campus housing unit, police said.
The victim was transported to a hospital to be treated for multiple lacerations that included a stab wound and is expected to recover, according to police.
Kim was also taken to a hospital for self-inflicted injuries and was later booked into county jail, police said.
He is scheduled to be arraigned in Santa Clara County Superior Court on Thursday, according to jail records.
Anyone with information on the incident is asked to call Sgt. Derek Rush at (408) 615-4814.
In a statement released this evening, university officials said they are cooperating with the police investigation.
"The health and welfare of our students is of paramount concern to the University, and we are doing all we can to assist the affected families," according to the statement.
Students or their families with any questions or concerns surrounding the assault were advised by school officials to seek assistance with the college's Office of Student Life, Office of Residence Life, Campus Ministry, Campus Safety Services and counseling center.