Santa Cruz's "Mrs. Doubtfire" bandit suspect taken into custody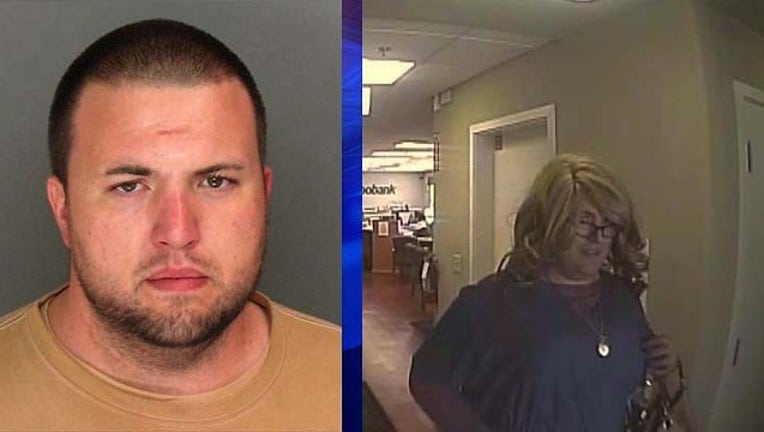 article
SANTA CRUZ, Calif. (KTVU) – A 31-year-old Sand City man who allegedly dressed as a woman and was dubbed the "Mrs Doubtfire" bank bandit has been taken into custody, authorities announced Wednesday.
Santa Cruz police said Brandon Calantac had been detained by Carmel Police in connection with a series of vehicle burglaries in the Monterey County city on Monday.
During a search of Calantac's vehicle, investigators discovered drugs, numerous pieces of mail stolen from the Carmel Post Office, stolen credit cards and evidence that linked him to an April 3rd bank robbery in Santa Cruz and an incident at a second Santa Cruz area bank.
Among the evidence, police said, was a purse and locket that marched items captured by bank surveillance video of the so-called "Mrs. Doubtfire" bank bandit.
Calantac has been booked into Santa Cruz County jail on robbery, wearing a disguise while committing the robbery and committing a felony while out on bail.
He also has been charged with a series of crimes in Monterey County.
Calantac's bail has been set at $600,000.