Santa Rosa man arraigned for voluntary manslaughter at SSU apartment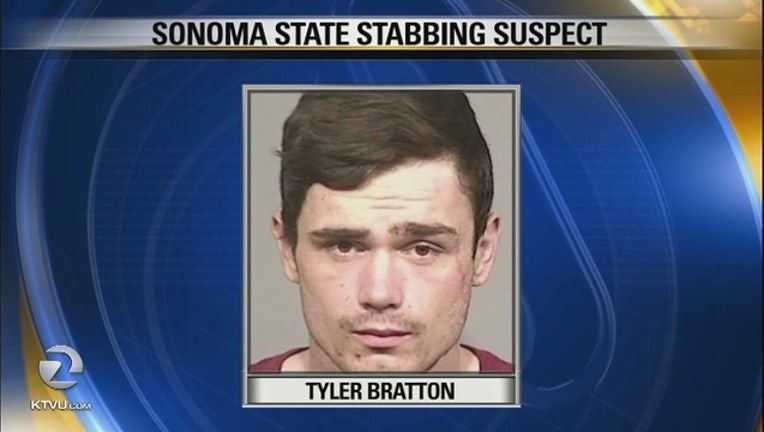 article
SANTA ROSA, Calif. (BCN) -  A Santa Rosa man was arraigned in Sonoma County Superior Court this afternoon for the voluntary manslaughter of another man at Sonoma State University on Sunday evening.
Tyler Bratton, 19, did not enter a plea to the manslaughter charge and use of a knife enhancement. He is scheduled to enter a plea on May 31.
Bratton is charged with the slaying of Steven John Garcia, 26, in a student housing apartment at the university around 5:55 p.m. Sunday Petaluma police, who are investigating the homicide, said the two men were acquainted but neither was a student at SSU.
Bratton's and Garcia's family members were present at today's arraignment and there were harsh words outside the courtroom after the hearing. One of Bratton's supporters said the slaying was "self-defense."
Sonoma State University police responded to the stabbing in the Quad area of the campus. Cotati and Rohnert Park police also responded and Petaluma police arrived around 7:25 p.m. to lead the investigation. They recovered a knife and a backpack, Lt. Tim Lyons said. 
Bratton is being held in Sonoma County Jail under $135,000 bail.