Santa Rosa man arrested for DUI after colliding with two cars in front of firefighters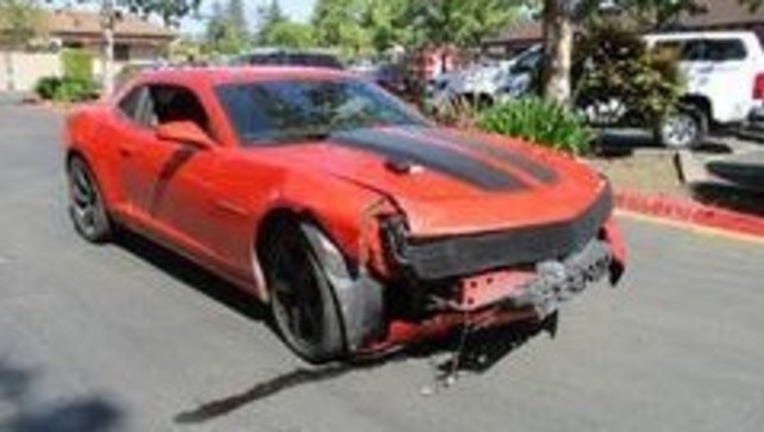 ROHNERT PARK, Calif. (BCN) - A Santa Rosa man was arrested Saturday afternoon on suspicion of driving while intoxicated after he allegedly smashed into two cars and drove away - only for a local fire crew to see his damaged car roll past them and then pull him over.
The Rohnert Park Department of Public Safety said that a red Chevy Camaro plowed into two parked cars in the 5200 block of Daniel Drive at about 3:35 p.m. Saturday and then drive away.
At about that same time, the on-duty Rohnert Park Fire Crew members at Station 2 was conducting training in front of the station when they saqw a Camaro with heavy front end damage roll past them headed north on Country Club Drive toward Golf Course Drive.
The fire crew, who are also sworn police officers, detained the driver at the parking lot of 911 Golf Course Drive until a patrol unit arrived.
The driver of the Camaro, 24-year-old Giovanni Valdez of Santa Rosa, was arrested on suspicion of DUI and booked into the Sonoma County Jail.
Police said they believe Valdez had been involved in an argument with an acquaintance in the 5200 block of Daniel Drive, and ran into two parked vehicles there that belong to another acquaintance who had also been on the scene.