Santa Rosa man faces trial on sex assaults involving torture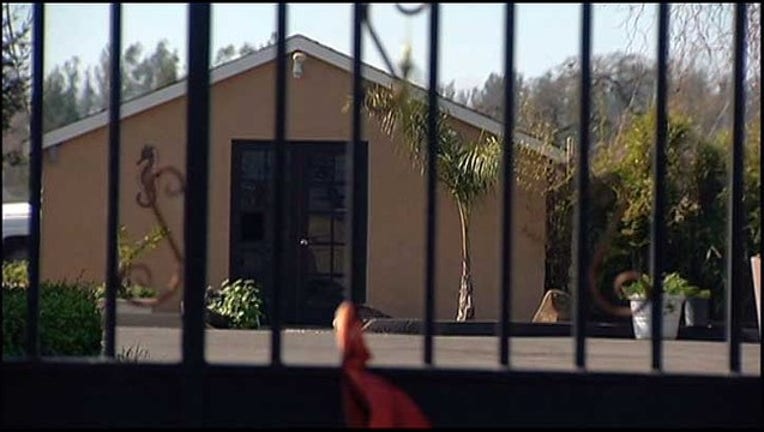 article
SANTA ROSA, Calif. (KTVU and wires) -- A Sonoma County judge ordered a Santa Rosa man to stand trial for allegedly sexually assaulting and torturing a woman at his ranch west of Santa Rosa last month.
Judge Gary Medvigy held Jose Angel Barajas-Mireles, 34, over for trial on one count each of forcible rape, forced oral copulation and forced sodomy, all involving torture.
Medvigy also held Barajas-Mireles for one count each of great bodily injury and a deadly weapon, making criminal threats, and assault with a deadly weapon causing great bodily injury. He is being held under $1 million bail in Sonoma County Jail.
Conspiracy and false imprisonment charges were dismissed in Sonoma County Superior Court Monday against two workers at Barajas-Mireles' ranch on Stony Point Road.
The Sonoma County District Attorney's Office initially said the charges occurred between Dec. 1 and Feb. 18, but the time period was amended to Feb. 1 through Feb. 18.
The 22-year-old alleged victim told the Sonoma County Sheriff's Office she escaped the ranch on Feb. 18 when someone left a door open.
At issue during the two-day preliminary hearing was the woman's credibility because she gave different versions of the events during three interviews with law enforcement.
Deputy District Attorney Chris Honigsberg argued the woman was terrified and led law enforcement astray. He said the woman was beaten daily after Barajas-Mireles returned on Feb. 7 from a trip to Florida.
Honigsberg presented several photos of the victim, with her body covered with old and newer bruises, which were taken during a sexual assault exam on Feb. 18.
Honigsberg also played a recording of a conversation between the woman and Barajas-Mireles in the bedroom of the main house on the ranch that included sounds of whimpering, crying, pleading and whipping, and a threat by Barajas-Mireles to kill the woman's father and mother in El Salvador.
Medvigy said the recording indicates the woman was under extreme duress and suffering which "gave insight into what was going on at one point in that house."
The defense also presented texts sent from the woman's phone. One text read, "I will be your slave if you want. Please forgive me," and another read, "Angel please, I swear on my father and my baby in heaven I will do what you ask."
A third read, "I know I lied. Forgive me, I beg you. I will give you my life and all my love."
Barajas-Mireles' attorney Andrew Martinez also presented a sketch of a tattoo with 'Angel Barajas' and hearts and butterflies that the woman got on her stomach at a Santa Rosa Avenue tattoo parlor. He said the alleged victim worked as a bookkeeper for Barajas-Mireles' painting business after Barajas-Mireles and his wife divorced.
Honigsberg told the judge the woman was never in a place of safety until she left the ranch. He said when Barajas-Mireles told the woman he was going to bring his uncle to the ranch, she believed that meant she was going to be killed.
"While she was there she was under the control of the defendant," Honigsberg said.
In arguing to dismiss the charges against his client, Martinez said, "This case is fraught with problems and hearsay. There is no evidence the beatings occurred during the sex acts.
"What we have here at best is domestic violence," Martinez said.
Barajas-Mireles faces 25 years to life on each of the sexual assault with torture charges, Honigsberg said. He is scheduled to re-enter pleas March 30.