Santa Rosa police release sketch of child sexual assault suspect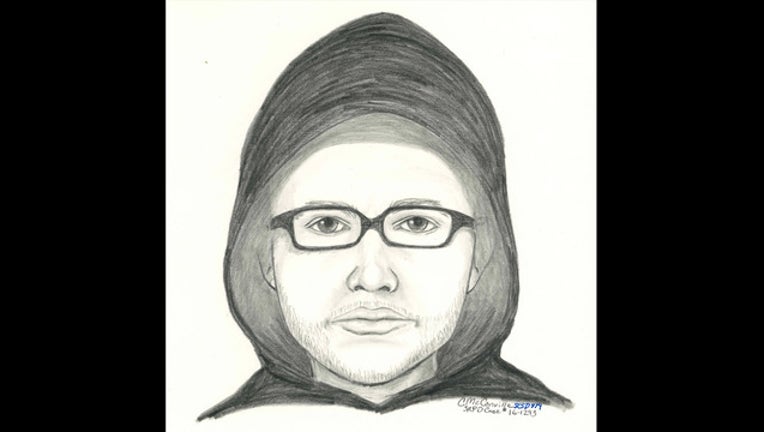 article
SANTA ROSA (BCN) Santa Rosa police released a sketch of a man on Friday who is suspected of sexually assaulting an 11-year-old girl outside a business Wednesday evening.
The suspect grabbed the girl by the breasts while making a lewd comment to her around 7 p.m. in the 1000 block of Petaluma Hill Road, Sgt. Terry Anderson said.
The girl's mother was inside the business at the time, Anderson said. The girl believed the man was pulling her toward a vehicle, but she got away and the suspect fled in a vehicle, Anderson said.
Police were notified about the assault Thursday around 10:30 a.m., Anderson said. The sketch artist met with the girl and her family today. The girl said the suspect is a light skinned, possibly Hispanic man around 25 years
old.
She said he was about 5 feet 10 inches with a medium to heavy build and that he spoke English with a slight accent. The suspect was wearing black "reading" glasses with a plastic frame, black pants and a black hoodie-style jacket, Anderson said.
The man drove away in a black, 2-door sedan similar to a 1990s model Honda Civic with tinted windows and a loud exhaust, Anderson said. The front of the vehicle might have been modified for racing, Anderson said.