Santa Rosa police seek help identifying hit-and-run driver who struck 7-year-old girl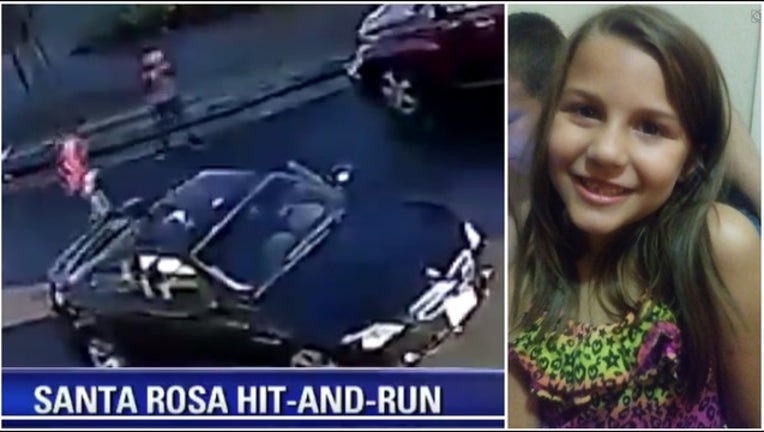 article
SANTA ROSA, Calif. (KTVU) - Santa Rosa police are asking the public to help identify the driver who struck a young girl in a neighborhood and then drove off on Saturday.
The collision that happened around 5 p.m. on Louis Krohn Dr. was captured on home surveillance. It shows the terrifying moment where seven-year-old Hazel was hit while she, her brother and another kid were crossing the street.
Hazel popped up and ran off after being thrown several feet. Suprisingly, she's all right. The driver opened their door slightly before driving off with witnesses present. 
"That's my kid. That's someone's kid. If that was me, regardless what situation I was in, I would stop to make sure the kid was alright and be there to take my consequences," said Candace Conzet, Hazel's mother.
Hazel fortunately only sustained minor injuries and her mom says she's in good spirits and recovering at home. But she prefered to talk about the treats she got to eat there. 
Video shows what appears to be a black sedan come into the frame before hitting Hazel. A license plate number has not been release. Police do not have a suspect as of Saturday late morning. 
Hazel has words for the suspect, though: "Watch where you're going," the seven-year-old said. 
Anyone with related information is asked to contact the Santa Rosa Police Department.