Santa Rosa Press Democrat among Pulitzer Prize winners for coverage of wildfires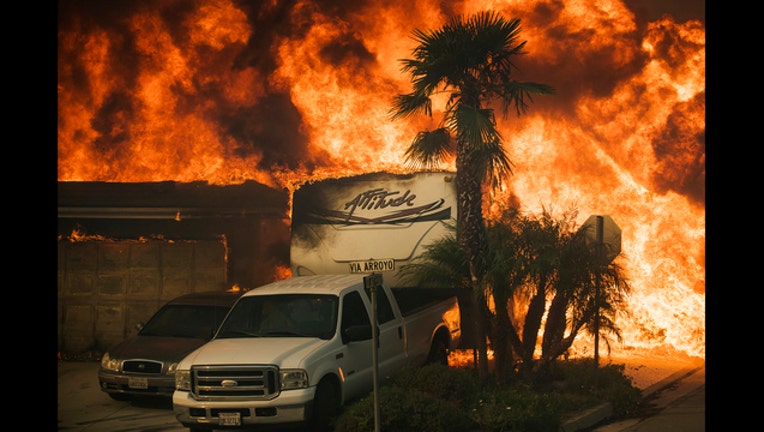 article
NEW YORK (AP) - The New York Times and The New Yorker won the Pulitzer Prize for public service Monday for breaking the Harvey Weinstein scandal with reporting that galvanized the #)MeToo movement and set off a national reckoning over sexual misconduct in the workplace. 
The Times and The Washington Post took the national reporting award for their coverage of the investigation into Russian meddling in the 2016 U.S. presidential race and contacts between President Donald Trump's campaign and Russian officials. 
The Press Democrat of Santa Rosa, California, received the breaking news reporting award for coverage of the wildfires that swept through California wine country last fall, killing 44 people and destroying thousands of homes.
The Pulitzers, American journalism's most prestigious awards, reflected a year of unrelenting news and unprecedented challenges for U.S. media, as Trump repeatedly branded reporting "fake news" and called journalists "the enemy of the people." 
 
A string of stories in The Times and The Washington Post shined a light on connections between Russian officials and Trump's 2016 campaign, ties now under investigation by special counsel Robert Mueller. The president has branded the investigation a "witch hunt."
 
In stories that appeared within days of each other in October, The Times and The New Yorker reported that movie mogul Weinstein faced allegations of sexual harassment and assault from a multitude of women in Hollywood going back decades and had secretly paid settlements to keep the claims from becoming public. 
 
The stories led to Weinstein's ouster from the studio he co-founded, and he now faces criminal investigations in New York and Los Angeles. He has apologized for "the way I've behaved with colleagues in the past" but denied any non-consensual sexual contact. 
 
The stories' impact soon spread beyond Weinstein to allegations against other prominent men in entertainment, politics and elsewhere, toppling such figures as "Today" show host Matt Lauer, actor Kevin Spacey, newsman Charlie Rose and Sen. Al Franken. 
 
 Men and women, famous or not, have spoken about their own experiences of sexual harassment and assault in what has become known as the #MeToo movement. 
 
he Pulitzers were announced at Columbia University, which administers the prizes. This is the 102nd year of the contest, established by newspaper publisher Joseph Pulitzer. 
 
Winners of the public service award receive a gold medal; the other awards carry a prize of $15,000 each.