Santa surprises dozens of Oakland families with gifts, giving them Christmas they never expected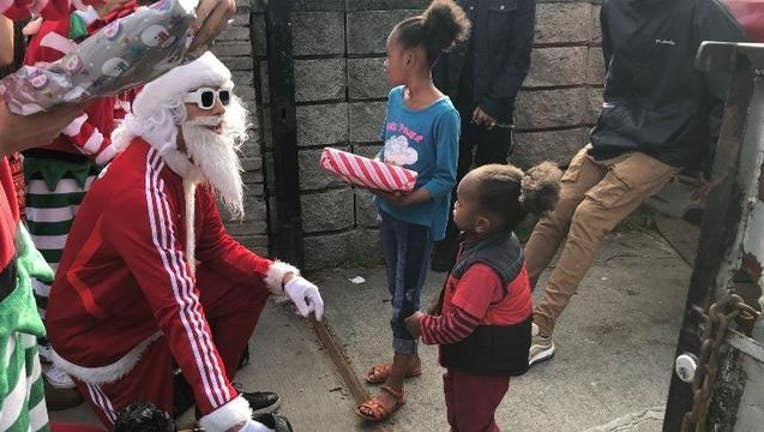 article
OAKLAND, Calif. (KTVU) - Ten years ago, Oakland native Alex Cox, born and bred in the Fruitvale district, looked around his community and saw there was a great need.
So, he and his buddies, Alan Smith and Todd Marshburn, got together to "just have some fun by surprising people with the stuff they might need," according to their organization, Oakluv.com
The group has grown over the years from just Santa, aka Cox, riding around handing out gifts, to an organization that has support from the Unity Council, police, Pandora and local politicians.
This weekend, Cox delivered gifts to over 60 high-need families who are chosen by Social Service agencies, giving them a Christmas they didn't expect.  Along the route, Santa and his pals also handed out random toys, jackets, backpacks and more from a 1920's fire truck flanked by reindeer motorcycles. 
Among the recipients this year, were a family with a sick child and soaring medical bills, a family with two relatives suffering from cancer and a family of eight living in an RV that needed repairs.
KTVU photographer Jacy Lockhart contributed to this report.