Scenic California beach city bans plastic cutlery, straws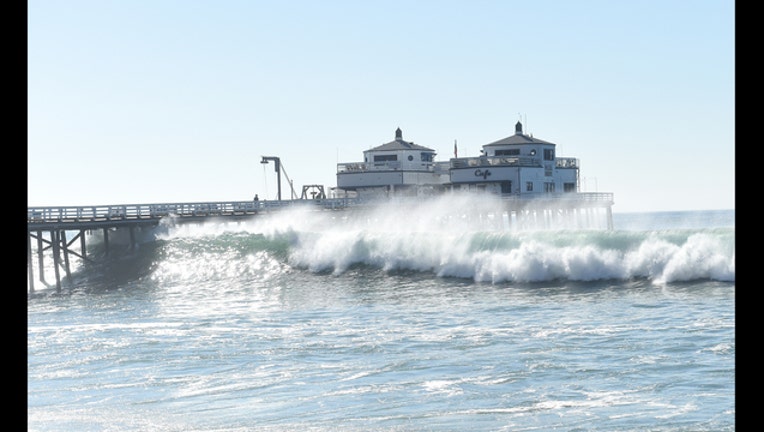 article
LOS ANGELES (AP) - LOS ANGELES (AP) - It's the last straw for the California beachside city of Malibu.
The City Council voted Monday to ban all plastic cutlery and straws, citing concerns over keeping its famous beaches clean and protecting the environment.
The move builds on the city's previous bans of plastic bags and Styrofoam, and is part of an overall strategy to eliminate all single-use plastic items in Malibu, which has 21 miles of picturesque coast and is known as a haven for celebrities.
"It's the right thing to do," City Councilwoman Laura Rosenthal said Tuesday. "If people could see all the plastics that we find on a daily basis, I think everyone would be supportive of this ban."
Mayor Rick Mullen said in a news release that the city is committed to keeping beaches clean for everyone, now and in the future. "Ocean, beaches, and natural surroundings are a central part of life in Malibu," he said.
Instead of plastic utensils, straws and stirrers, Malibu businesses will have to provide items that are made from paper, wood or bamboo.
The city is providing one box of paper straws to businesses to help with the transition before the ban takes effect June 1.
Malibu is among the first cities to take such an aggressive move against plastic.
Manhattan Beach, just outside Los Angeles, and Central California's Santa Cruz have banned all disposable plastics. A ban in Seattle on plastic straws and utensils takes effect in July. Other cities are considering their own bans and restaurants across the nation have individually made the switch.
Sheila Morovati, a Pacific Palisades resident and local activist who fought for the Malibu ban, said she's now setting her sites on Los Angeles, Santa Monica, Beverly Hills, and then beyond California.
"When I go to Italy and visit my family they say, 'Do you know Malibu?'" Morovati said. "I know for a fact that Malibu is a beacon beach community and people around the world know what Malibu is and Malibu does, people will follow.
"I feel like we're at the beginning of a huge wave," she said.
A bill at the California Legislature would make it illegal for restaurants to provide plastic straws unless requested. It still needs approval from both houses.
Another bill would require attachable caps on plastic bottles, even though it's failed to garner support in the past several years.
___
Follow Amanda Lee Myers on Twitter at https://twitter.com/AmandaLeeAP