School bus veers off road in Watsonville, strikes power line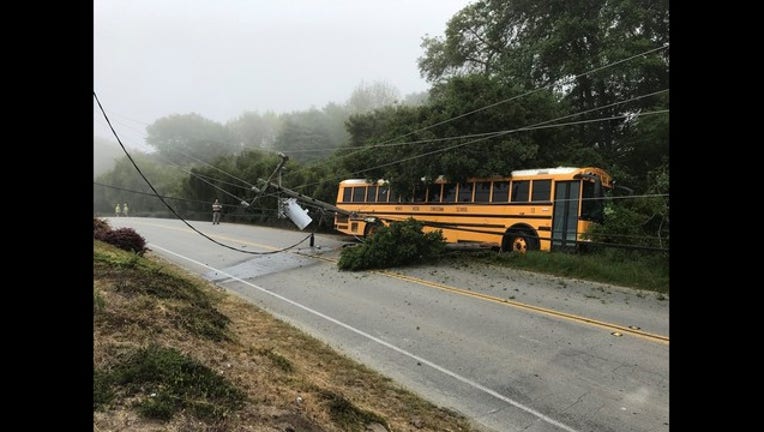 article
WATSONVILLE, Calif. - A Monte Vista Christian school bus veered of the road in Watsonville on Monday, striking a power pole and causing a traffic mess.
But according to the California Highway Patrol, no children were injured.
The accident was reported just before 8 a.m. at Casserly Road at Wheelock roads. Cal Fire said the children boarded another bus and got safely to school.