Search for missing motorcyclist near Antioch Bridge called off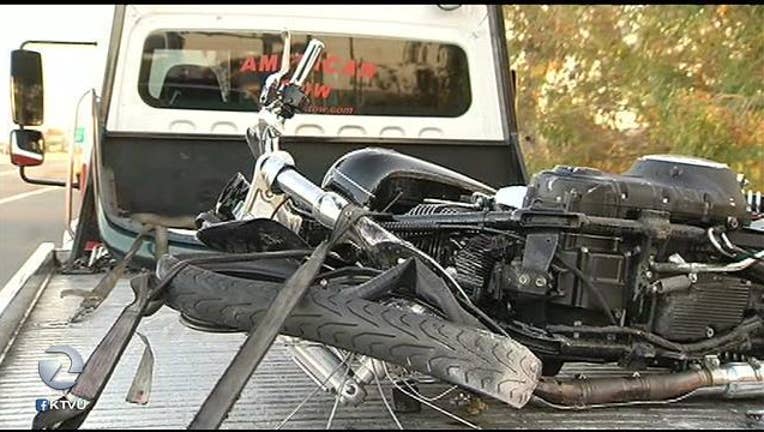 article
ANTIOCH, Calif. (KTVU and wires) – Unsafe conditions from have forced search crews to abandon their search Monday for a motorcyclist who was hurled from the Antioch Bridge in a weekend accident, according to authorities.
A spokesperson for the Sacramento County Sheriff's Department told KTVU their Marine Enforcement Detail called off their search for the motorcyclist due to a strong outgoing tide and high winds with gusts up to 20 knots.
The spokesperson didn't know if CHP were going to ask for assistance again Tuesday or if help had already been arranged.
The motorcyclist – whose identity has not been released – was presumed dead after an intense search following the 4:30 p.m. Sunday accident failed to locate him.
"It's really tough," said local boater Bruce Davidson said of the conditions divers will face. "The river is really wide here – it's a mile wide. It's 60 feet deep with a light chop today. The tide really rips through here."
While his name has not been released, KTVU has learned he was a 27-year-old Antioch man who had recently become a father.
According to the California Highway Patrol, the man's motorcycle collided with a Honda sedan at the bridge's highest point.
The force of the impact, shattered the Honda's rear window, mangled the motorcycle and sent the man airborne off the bridge.
"Where the crash happened, is the highest point of the bridge, " CHP Officer Mike Ferguson told KTVU. "There was a group of motorcycles, and one of them collided with the back of a car."
The 41-year-old Sacramento man at the wheel of the sedan was showered with glass, but not injured.
He drove to the north end of the bridge before stopping, his car axle damaged.
"The driver that was involved in it, he did see the body go over," Contra Costa Fire Battalion Chief Eddie Gonzales told KTVU. "There were other drivers who saw it too, so there were multiple witnesses."
CHP dispatch said it had received calls reporting three motorcyclists speeding and weaving on the bridge before the crash.
Hours after the crash, the motorcyclist's family and friends clustered at the end of the pier, gazing at the water, every minute excruciating.
"They're upset, they're very upset right now," said Gonzales. "There are lots of questions. How bad was he injured in the collision, we don't know that yet. And how much was from the fall, from that height, we don't know that yet."