Search near burned out Castro Valley car comes up empty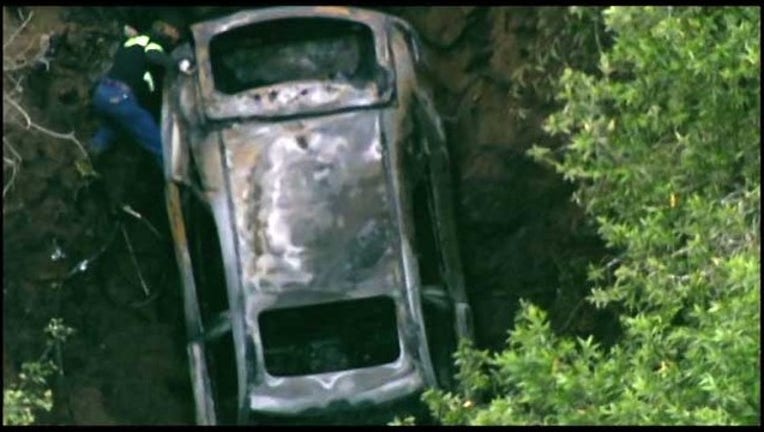 article
CASTRO VALLEY, Calif. (KTVU and wires) -- Investigators have been unable to find any victims of a fiery crash down an embankment near Anthony Chabot Regional Park in Castro Valley Monday morning, according to the California Highway Patrol.
The CHP responded to reports of the crash just after 9 a.m. along Redwood Road near Miller Road. Responding officers found the car about 100 feet down the embankment and engulfed in flames, CHP Officer Daniel Jacowitz said.
Alameda County Fire Department crews responded and extinguished the fire. Crews were unable to find any of the car's occupants and began searching the area for any potential victims, Jacowitz said.
A county fire search and rescue dog assisted with the search, but no victims were located.
CHP investigators were considering the possibility the car had been stolen and intentionally pushed off the cliff and set on fire. Such incidents are not uncommon in that area, but the car was too damaged to immediately determine whether it was stolen.
Another possibility is that the car's legal owner set it on fire in an act of insurance fraud, Jacowitz said.