Second victim in Vallejo shooting dies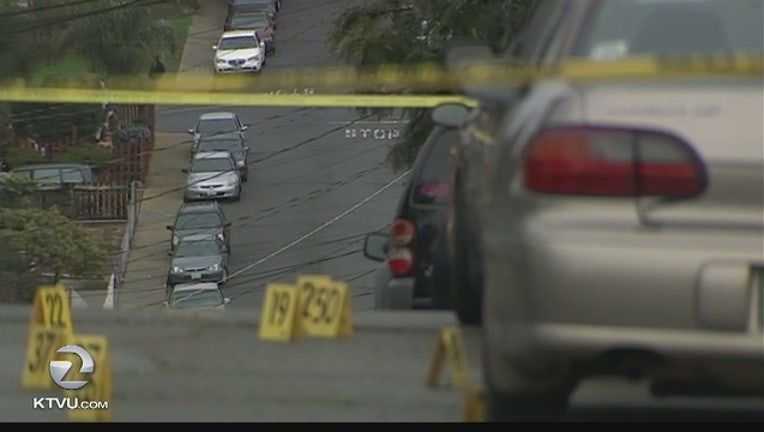 article
VALLEJO, Calif. - A second man has died in a quadruple shooting in Vallejo on Friday afternoon, police said today.
Police identified the victims as Michael Broadnax, 41, of Vallejo, who died at the scene, and his son Bomani Broadnax, 22, of Martinez, who died in a hospital today.
They were two of four shooting victims found when officers responded to reports of gunfire around 3:45 p.m. Friday in the 500 block of Porter Street, Capt. John Whitney said.
The men were found shot near a vehicle in a driveway. A female was inside the residence and suffered a wound to her hand in the shooting, while a 9-year-old child suffered a wound to his face, Whitney said. Their injuries are not considered life-threatening.
Several witnesses are assisting the investigation and police are looking for a maroon four-door sedan that may be related to the shooting that was seen leaving the scene, Whitney said.
Anyone who witnessed the shooting is asked to call Detective Robert Greenberg at (707) 648-4280.