Senate unanimously passes resolution to reinstate formal dress code after Sen. John Fetterman controversy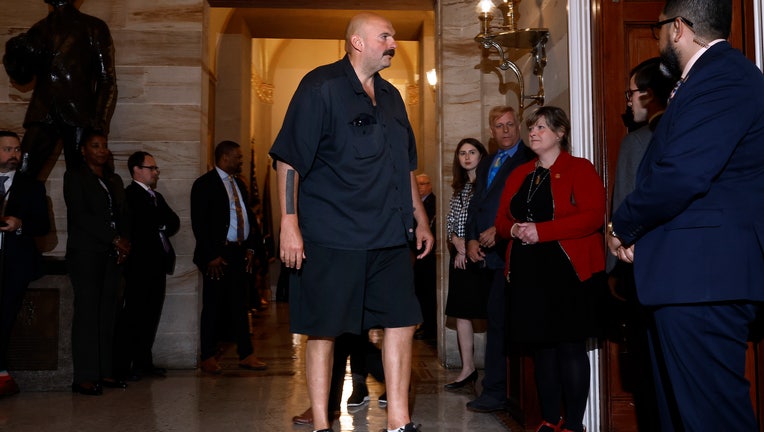 article
WASHINGTON - The Senate unanimously passed a resolution late Wednesday formalizing business attire as the proper dress code while on the floor of the chamber following bipartisan backlash, after Sen. Majority Leader Chuck Schumer, D-N.Y., quietly relaxed dress requirements last week that allowed Sen. John Fetterman, D-Pa., to continue to wear hooded sweatshirts and gym shorts.
The bipartisan bill by Sen. Joe Manchin, D-W.Va., and Sen. Mitt Romney, R-Utah, requires that members abide by a dress when on the Senate floor. 
The new written rules include a coat, tie, and slacks for men. The resolution does not detail dress codes for women members.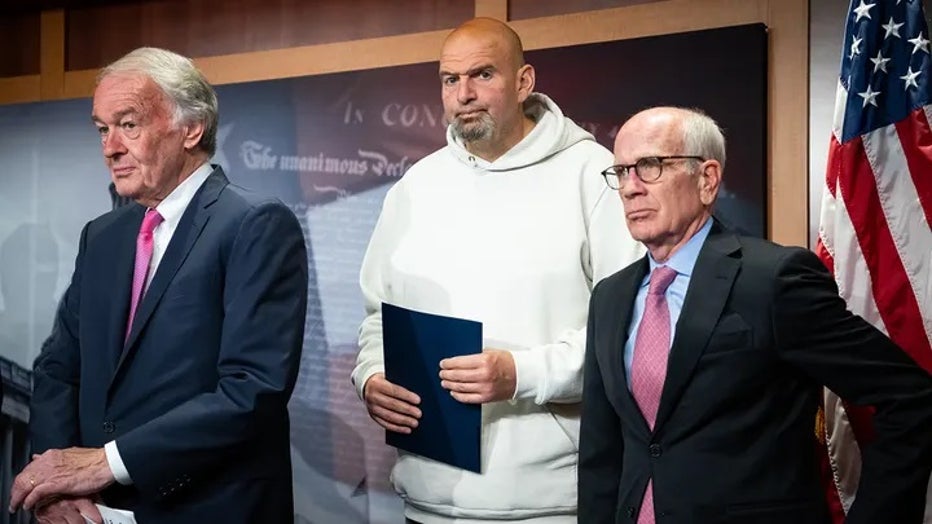 Sen. John Fetterman, D-Pa., center, at a news conference at the U.S. Capitol, May 18, 2023. (Alex Wong/Getty Images/File/Fox News)
In his remarks Wednesday Schumer said that an official dress code is "the right path forward."
"Though we've never had an official dress code, the events over the past week have made us all feel as though formalizing one is the right path forward," Schumer said. "I deeply appreciate Senator Fetterman working with me to come to an agreement that we all find acceptable, and of course I appreciate Sen. Manchin and Sen. Romney's leadership on this issue."
Following the vote, Fetterman's office released a brief statement that included a viral meme photograph of the actor Kevin James sheepishly shrugging.
FETTERMAN BLASTED BY CONSERVATIVES AFTER SENATE DROPS DRESS CODE: 'STOP LOWERING THE BAR!'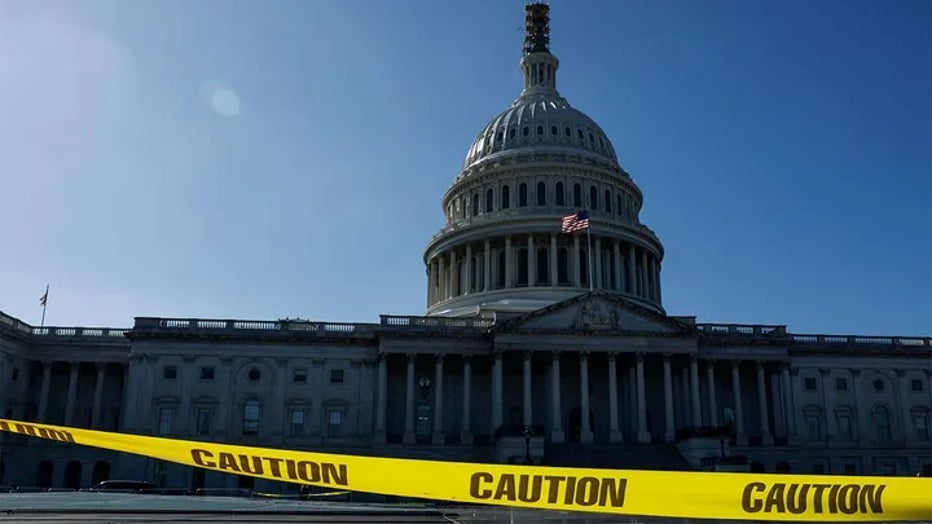 The U.S. Capitol Building, Washington, D.C. (Anna Moneymaker/Getty Images/File/Fox News)
The resolution came after considerable backlash after Schumer dropped the dress code for senators on Sept. 17. 
Many have referred to it as the "Fetterman Rule" given Fetterman, who has routinely been seen around the Capitol building while wearing gym shorts and his trademark hoodie.
Fox News' Chad Pergram and Pilar Arias contributed to this report.