Sex offender working with teens as volleyball coach arrested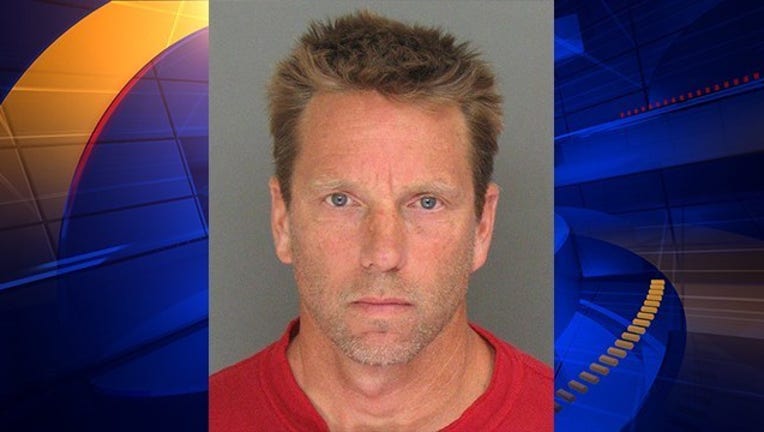 SANTA CRUZ, Calif. (BCN) - A convicted sex offender working as a volleyball coach in Santa Cruz County was arrested last week on suspicion of contacting a minor with the intent to have sex, according to a sheriff's lieutenant.
Kjell Nilssen, 49, met the underage teenager in 2012 through his work for Club Shoreline Volleyball and remained in contact with the minor until their relationship was discovered by the victim's parents, Santa Cruz County sheriff's Lt. Kelly Kent said.
As a convicted sex offender, Nilssen is required to register with law enforcement, which he allegedly had not done in more than a year and a half.
Nilssen was arrested last Thursday on suspicion of contacting a minor with the intent to have sex, violation of his registration requirements as a convicted sex offender, and being a registered sex offender working with minors, sheriff's officials said.
He was booked into Santa Cruz County Jail on $20,000 bail, but has since been released, according to Detective April Skalland.
Nilssen's work involved coaching children ages 14 to 17 and investigators believe there could be other victims who have not yet come forward, according to Skalland.
Club Shoreline's website, www.clubshoreline.net, does not specify an address for the organization. However, their list of venues includes Santa Cruz High School, Aptos High School, Live Oak Elementary School, Del Mar Elementary School, and Good Shepherd Catholic School, a K-8 facility in Santa Cruz.
"They don't have a permanent address, so they would use different schools within Santa Cruz County," Skalland said.
Skalland added that Nilssen had access to those school campuses
through his work for Club Shoreline.
Nilssen's biography has been removed from Club Shoreline's website, but according to cached versions of the site, he was listed as a guest instructor in 2013. In 2011, Nilssen was listed as the club's only head coach.
Sissy Nilssen, Kjell's wife, is listed as the director of Club Shoreline as well as the youth clinic head coach. According to Skalland, she was aware of Kjell's status as a convicted sex offender.
Sissy Nilssen referred questions to attorney Peter Leeming, who was not immediately available for comment.