Sexual assault victims sue Boys & Girls Clubs for ignoring abuse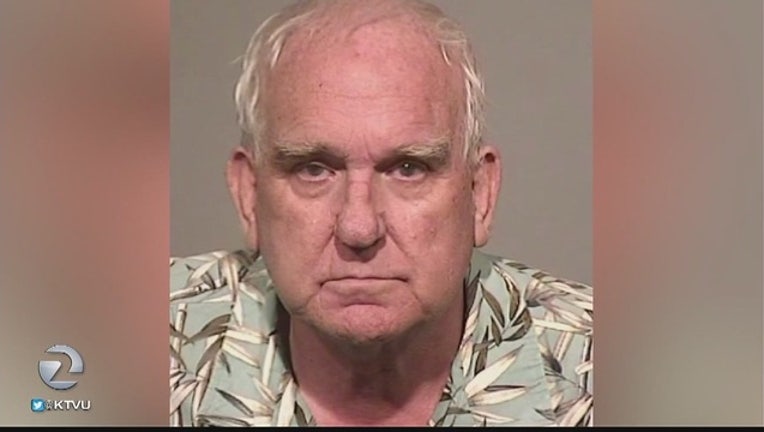 article
OAKLAND, Calif. (KTVU) - Four victims of childhood sexual assault have filed a lawsuit against the Boys & Girls Clubs of America and two local branches in Sonoma County, claiming the organization intentionally ignored sexual abuse by an athletic director over the course of more than 10 years.
Earlier this year, former athletic director Paul Dwayne Kilgore, 70, of Sonoma, was convicted of two counts of continuous sexual abuse of a child and four counts of committing lewd and lascivious acts and sentenced to 150 years in prison. 
Kilgore was the athletic director at the Boys & Girls Clubs of Sonoma Valley for 10 years before resigning in 2013.
Authorities say the offenses occurred at Kilgore's home and at local swimming pools when the boys were 14 or younger. Prosecutors said Kilgore used his position as athletic director to establish connections with the boys, though none of the sexual contact with the boys occurred at the Boys & Girls Clubs.
Still, the lawsuit alleges that the club received multiple reports from employees, parents and club participants of Kilgore's sexual abuse, yet intentionally did not report the incidents to authorities allowing Kilgore to continue the sexual abuse of boys 6 to 10 years old over the course of many years. 
"Kilgore used his position of authority to gain trust and take advantage of these children by manipulating their emotions and sexually exploiting them," said attorney Dave Ring, a partner at Taylor & Ring, the Los Angeles-based law firm that filed the lawsuit. "The Boys & Girls Clubs ratified this sexual abuse because they knew it was occurring as far back as 2002, yet turned a blind eye, allowing him to continue 'coaching' young boys unsupervised." 
Cary Leigh Dacy, the president and CEO of the Boys & Girls Clubs of Sonoma Valley, released a statement Tuesday saying the club "cooperated fully" with the police investigation and criminal proceedings and will continue to do so in any future proceedings. 
"The safety and protection of the children we serve remains the number one priority of Boys & Girls Clubs of Sonoma Valley. Our organization is committed to the highest standards of integrity and ethical behavior and does not tolerate inappropriate or illegal activity on the part of any Club staff, volunteer or youth member," the statement from Dacy says. 
The statement says the club will not comment further during the pending legal case.
The lawsuit alleges that soon after Kilgore was hired as the athletic director at the Boys & Girls Clubs of Sonoma Valley in 2002, his coworkers noticed that he was having inappropriate relationships with young boys, including touching them, buying them presents and taking them off premise in his personal vehicle. 
The suit also says that in 2006, the organization directed Kilgore to complete a "sexual harassment test." Kilgore allegedly failed the test, answering every question incorrectly, but received no feedback or further training. 
That same year, a club participant reported that Kilgore was forcing boys to take off their clothes in front of him and then making inappropriate comments. 
The suit claims nothing was done in response to this complaint and that inappropriate behavior and complaints to the club about that behavior continued until at least 2012, when the club began investigating Kilgore's conduct. The probe uncovered inappropriate behavior, yet staff members did not alert parents or law enforcement of their findings, the suit says. 
Kilgore resigned from his job in 2013, but was hired by a different Sonoma County Boys & Girls Club, where his behavior allegedly continued until a teacher reported the conduct to police and Kilgore was arrested and charged with multiple felonies in 2016.