SF DA Gascon announces he won't seek re-election in 2019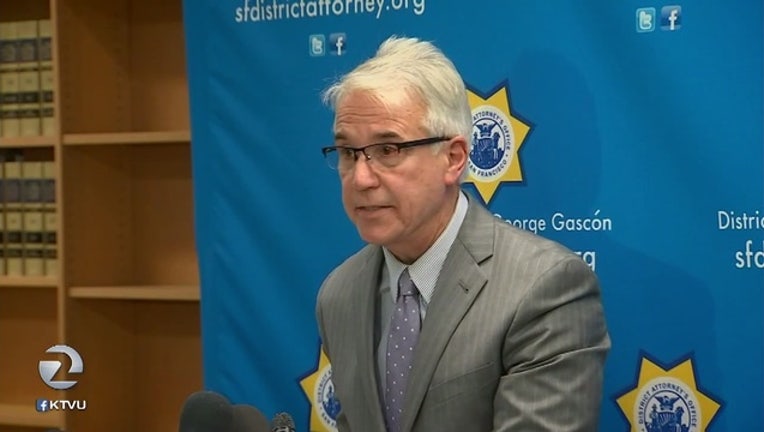 SAN FRANCISCO (BCN)
San Francisco District Attorney George Gascon announced today he will not seek re-election in November 2019, citing his elderly mother's failing health.
In a statement issued late this afternoon, Gascon said the years he has served as district attorney have been "the most professionally rewarding years of my life."
Gascon's statement continued, "After two successful elections, I began preparation for a third full term. Knowing full well what is involved in running a winning campaign, my mother's weakened health weighed heavily on my mind. She is 90 years old and has much greater needs than when I took 
office. I am her only child and have the responsibility to be there for her."
He said, "My career means a great deal to me. But success in the world with a family in chaos is not a choice I am willing to make. It is difficult to step away, especially when we are experiencing so much success and progress."
Gascon was first appointed as the city's district attorney in 2011, succeeding Kamala Harris who was elected as the state's attorney general and is now a U.S. senator. Gascon is the first Latino to be San 
Francisco's district attorney.
Prior to becoming district attorney, Gascon served as the city's police chief. He has also served as the police chief for Mesa, Arizona, and as assistant chief in the Los Angeles Police Department.
Suzy Loftus, former president of the city's Police Commission, has filed papers to run for district attorney.