SF Mayor Breed offers to get involved with hotel workers strike talks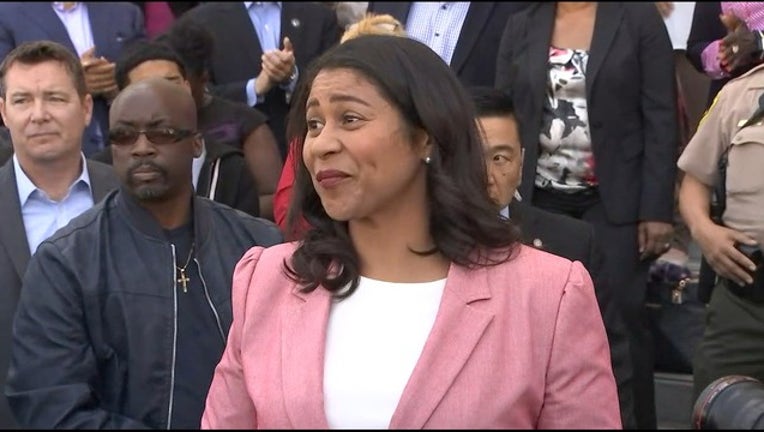 article
SAN FRANCISCO (BCN) - San Francisco Mayor London Breed is set to take a more active role in the ongoing strike involving some 7,500 employees of large hotels, and has offered to meet with leaders of the Unite Here Local 2 union.
"We're hopeful that with more public support, Marriott will be encouraged to do the right thing," said Rachel Gumpert, a spokeswoman for Unite Here Local 2, based in San Francisco, said tonight.
Such a meeting could take place sometime this coming week, Breed's office said in a statement Friday.
Gumpert said approximately 7,500 have walked off the job in the past 10 days or so at Marriott hotels across the United States. About one third of those strikers work in hotels in San Francisco, she said.
The strikers seek a wage high enough so they don't have to work more than one job to continue to live in San Francisco and nearby cities.
The strikers have kept up a sometimes loud protest since they walked off of their jobs.
"We're continuing to see a lot of great support for the strikers," Gumpert said tonight.
Forty-one strikers outside the Marriott Marquis hotel at Mission and Fourth Streets were arrested Friday night as they blocked Fourth Street in a show of civil disobedience.
A message left tonight with Mayor Breed's press office was not returned, nor was a message left with a Marriott spokesman seeking comment.