SF Recreation and Parks Dept. suspends Dolores Park lawn reservations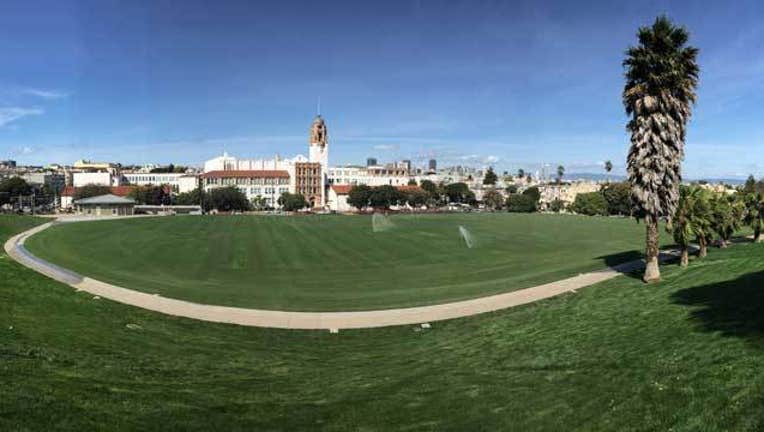 article
SAN FRANCISCO (KTVU) - The San Francisco Recreation and Parks Department is no longer allowing people to reserve sections of Dolores Park's lawn area.
There will still be reservations for the picnic table areas. 
According to a statement from the Recreation and Parks Department, "We want to take a step back to have more open public dialogue regarding our long-standing reservation policies at Dolores Park that are designed to provide accountability for the use of our public parks by larger gatherings. The picnic table areas at Dolores park primarily used for children and family parties will continue to be permitted during this time."
This comes after an online petition was started, calling for an end to a program at Dolores Park in San Francisco, that allows people to reserve sections of grass. Close to 7,000 people have signed the petition on change.org. They say allowing the reservations privatizes the park.
The Recreation and Parks Department says the program is not new, but it was briefly suspended while the park was being renovated.
The department also says it spends $750,000 a year to pick up trash that people leave behind, and people who make reservations are held more accountable.