SF Restaurant Week serves up special menus and deals, with more than 200 businesses participating
SAN FRANCISCO - If you love to eat, dining out in San Francisco is even better this week, when you can get a deal on your meal. Friday was the first day of San Francisco's Restaurant Week which runs from April 14-23rd.
Beretta on Divisidero is one of the 31 new restaurants that are joining for the first time.
"It feels so good. So excited you know for how everybody coming in again. We have a lot of people, as you can see, we have a full house today. It's really great for us," said Raul Escobar, Beretta on Divisidero's manager.
This year has set a record for participation, with 205 businesses signed up for the special event.
"I've done restaurant week before, and we looked at which restaurants we'd go to," said Jennifer Grant, a San Francisco resident, "I think it's just a great way to promote small businesses."
Participating restaurants have special two-course menus for brunch or lunch with prices at $10, $15, $25, or $30.
Dinner with three-course prix-fixe menus range in prices from $30, $45, $65, and $75.
Restaurant owners say the event comes at a critical time for the city's restaurant owners.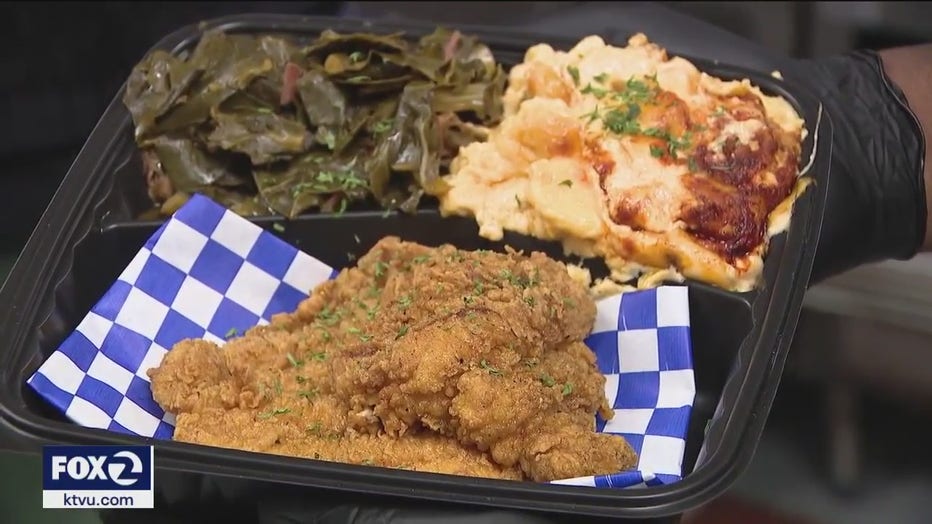 "This has been a tough start to the year. So not only have we been coming out of the pandemic but many of us have seen sales down significantly from same period last year," said Laurie Thomas, a restaurant owner and executive director of the Golden Gate Restaurant Association.
Thomas says the winter storms kept many customers home. She says SF Restaurant Week helps bring people back.
"The goal for this event is to drive excitement and interest and get people to go out and take advantage fo some really creative and discounted menus, or just to dine in a restaurant again," said Thomas.
Across town in the South of Market area, Penny Mims was busy cooking up jerk fried chicken, blackened catfish, gumbo, mac and cheese and collard greens at her family's takeout and catering business Nat and Betty's Afro-Caribbean Soul Food.
Her son Jeremiah says they're fifth-generation San Francisco natives, with a bit of the Bahamas in their heritage that is blended into the secret spices of their cooking.
"Nat my great-grandmother is from the Bahamas, and then we're all from San Francisco, so you know having that mix-up of inner city flavor and our Caribbean flavor that's why we call it Caribbean soul," said Jeremiah Mims.
He says for small businesses such as Nat and Betty's, the San Francisco Restaurant Week is a new chance to get word out about their food, served up with lot of soul.
"First time, we've only been open since October of last year, so first time," said Jeremiah.
The Golden Gate Restaurant Association staff say they hope businesses will see a 10 to 15% increase in sales as a result of this SF Restaurant Week event.  
Jana Katsuyama is a reporter for KTVU.  Email Jana at jana.katsuyama@fox.com and follow her on Twitter @JanaKTVU or Facebook @NewsJana or ktvu.com.