SF supervisors suspend licenses, fees for taxis, ride-hailing drivers amid lawsuit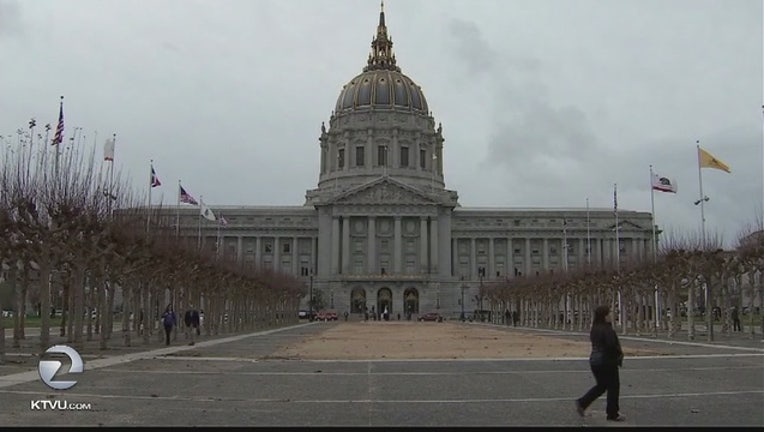 article
SAN FRANCISCO (BCN) The San Francisco Board of Supervisors today voted unanimously to 
temporarily suspend business registration licenses and fees for drivers of taxis, Uber and Lyft, amid a lawsuit filed earlier this year by the city attorney alleging that state law gives preferential treatment to Uber and Lyft drivers.
Sponsored by Supervisor Aaron Peskin, the ordinance amends the city's Business and Tax Regulations Code so that transportation network company drivers and taxi drivers won't have to apply for a business registration license and pay fee requirements for the time being.
The ordinance comes amid a lawsuit filed in February by City Attorney Dennis Herrera, alleging that state law gives preferential treatment to Uber and Lyft drivers by allowing TNC drivers to be exempt from local business registration requirements.
Senate Bill 182, approved by Gov. Jerry Brown in October, prohibits local jurisdictions from requiring that a TNC driver obtain more than one business license, regardless of how many jurisdictions the driver operates in. The driver is only required to obtain a business license for the 
jurisdiction in which they live.
Because most TNC drivers do not live in San Francisco, the lawsuit claims that the out-of-town drivers are clogging up city streets as the TNC companies avoid paying for congestion, road repair and traffic safety costs.
Also today, the Board passed an ordinance that would appropriate $1.1 million of last year's fund balance in the General Fund to the Department of Public Works for enhanced street cleaning operations.
According to Supervisor Jane Kim, the city's stock of about 285 full-time street sweepers is not enough, as the amount of calls for sidewalk cleaning has doubled in the last two years. The ordinance would allow for the creation of about 40 temporary street sweeping positions.
"It's just not OK to have to step on feces while walking," Kim said. "The conditions of our streets have really reached a critical point."