Shark dies after transport truck runs off Florida interstate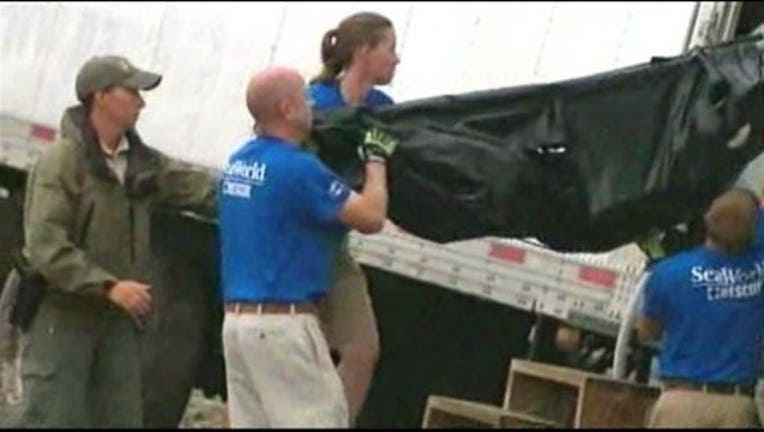 article
OAK HILL, Fla. (AP) — Authorities say a shark was killed in a Florida traffic accident when a truck carrying four of the big fish blew a tire and ran off the highway.
The Florida Highway Patrol says the four sharks were being driven to an aquarium in New York City from Marathon, Florida, when the tractor-trailer transporting them ran off of Interstate 95 near Oak Hill on Wednesday afternoon.
The sharks had been placed in separate tanks in the trailer. One tank was damaged, leading to the animal's death. The three people in the vehicle were not hurt.
A SeaWorld rescue team from Orlando moved the remaining sharks to its facility until transportation arrangements can be made. Team member Jim Kinsler says the remaining sharks are in good condition.