Reported kidnapping in San Leandro is unfounded, sheriff's department says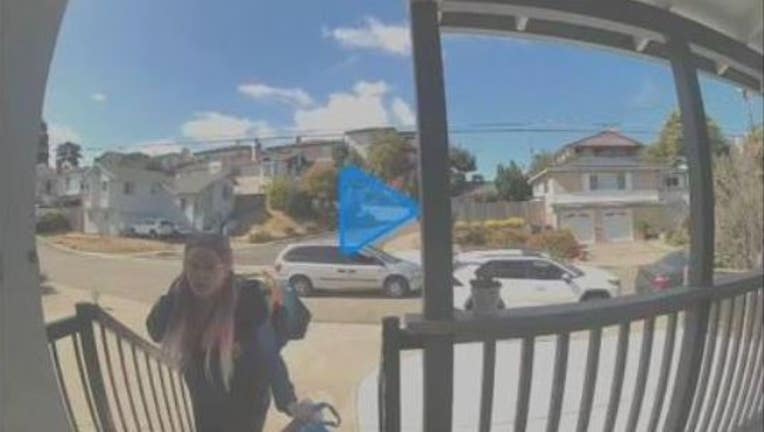 article
SAN LEANDRO, Calif. - The report on Tuesday of a woman being dragged into a minivan and kidnapped in San Leandro is unfounded, the Alameda County Sheriff's Department said. 
The latest twist comes after the sheriff's department said deputies began looking for a woman who they said was dragged into the light silver minivan.
On social media, the sheriff said the woman's name might be Donna. She was seen at 11:15 a.m., possibly being dragged into a Dodge minivan near Ranspot and Selby drives.
Shortly afterward, the sheriff said a possible suspect was detained, but the woman had not been found.
The sheriff provided a screen grab of a surveillance video of a woman with glasses and rainbow-tipped blonde hair walking up the stairs to a porch.
In a subsequent update, the sheriff's department said detectives determined the woman in the photo is named Veronica Kersten and that they are attempting to contact her for a welfare check. 
"Investigative leads indicate that earlier reports of a kidnapping are unfounded," the department wrote. 
Officials did not release additional details on this case.