Sheriff's deputies save Santa Rosa girl's prom dream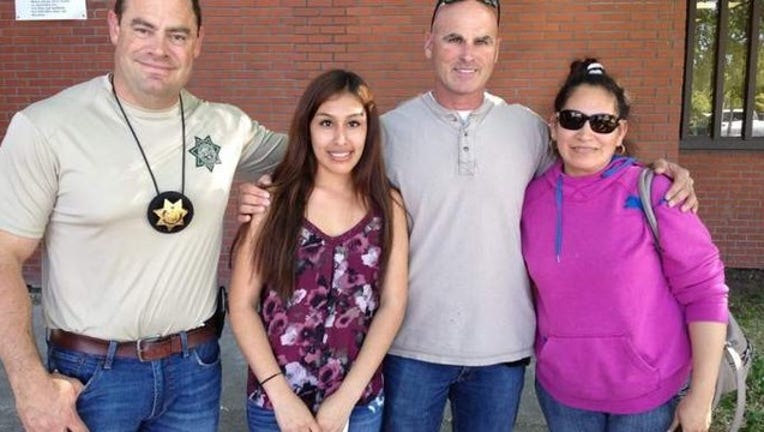 article
SANTA ROSA (KTVU and wires) – A teenage girl's prom dreams snatched away by a suspected car burglar have been restored thanks to a group of Sonoma County sheriff's deputies.
Sheriff's Sgt. Cecile Focha said 37-year-old Shane Paul Titman was arrested this week after he was seen breaking into a Suburban parked at the Sonoma County Fairgrounds.
Evidence found inside his truck has linked him to several other burglaries in the area including the theft of Julisa Sanchez's purse from her car as it was parked at a local skating ring.
Focha said the teen's empty purse was found among the evidence in the truck.
"Her purse contained all the money that she had earned to pay for her senior prom," Focha told the Santa Rosa Press Democrat.
Sanchez was heartbroken when she was told the purse was empty. Her prom dreams shattered.
But then the Sonoma County Deputy Sheriffs' Association got involved.
The deputies raised the money to replace the stolen money and the teen's prom dreams were restored.