SJ fire department receives $77K grant to replace alarms, educate mobile home residents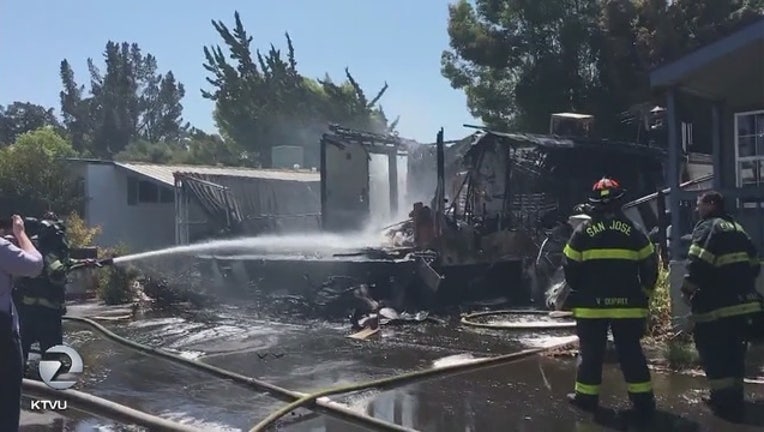 article
SAN JOSE, Calif. (KTVU) - San Jose firefighters have received a $77,021 federal grant to replace fire alarms and educate about 600 mobile home residents about fire prevention and safety, the city announced Thursday.
San Jose has the highest number of mobile households in the state 
at 59 mobile home parks and 10,386 residences, according to the city. 
Fire Capt. Mitch Matlow said a combination of factors make mobile homes more susceptible to fires, including crowded living situations as a result of cheaper costs.
Residents of mobile homes are often economically constrained, meaning extended families may live together. This increase in density causes greater fire risk, according to Matlow.
The grant will target high-risk populations, such as elderly or sick residents who may be unable to install their own alarms, or financially unstable residents who cannot afford them. 
At each home, firefighters and emergency volunteers will install the alarms, inspect the home for fire hazards with the resident's permission and educate mobile homeowners about fire safety in English, Spanish and Vietnamese.
Firefighters and the American Red Cross are teaming up to administer the grant funds, and already installed almost 250 fire alarms over the course of one weekend in October. The federal support will run through August 2019.
"With the support of this grant, the San Jose Fire Department will continue to fulfill its core mission: To serve the community by protecting life, property and the environment through prevention and response," Fire Chief Robert Sapien said in a news release.