Small dog rescued from Pleasant Hill fire that killed five other pets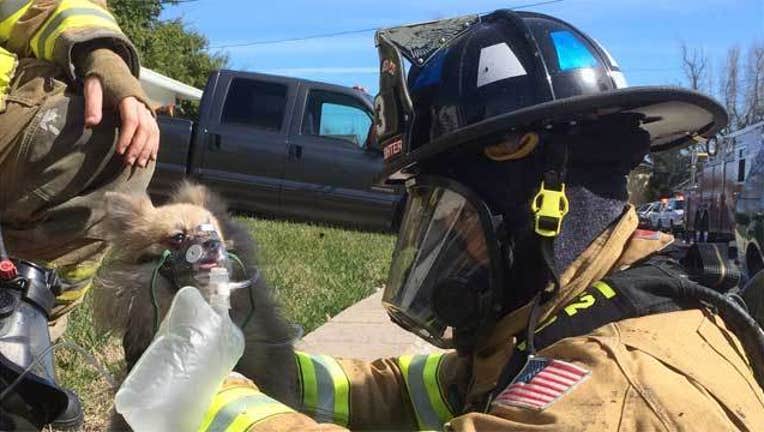 article
PLEASANT HILL, Calif. (KTVU and wires) -- Firefighters rescued a small dog from a house fire in Pleasant Hill Thursday morning, but another dog and four cats did not manage to escape, a fire captain said.
The fire at 454 Bifrost Ave. was reported at 11:49 a.m., according to the Contra Costa County Fire Protection District.
Firefighters arriving found the kitchen burning and smoke coming out of the home. It took until 12:18 p.m. to get the fire under control, fire Capt. George Laing said.
The fire was mostly contained to the kitchen and dining room area and burned through the ceiling to the attic "just a little bit," Laing said.
No one was home when the fire broke out. Four cats and a dog trapped inside died in the fire, Laing said. Firefighters managed to get out one small dog, which was treated with oxygen.
The fire is considered accidental in nature. It caused about $20,000 in damage to the structure of the home and $10,000 in damage to its contents. No one was injured.
Laing took note that the smoke detectors were working in the home, which is important, he said. While no one was home during the fire, if one had broken out while residents were sleeping, the detectors would have alerted them before it was too late to get out.
Laing also reminded residents not to enter a burning building, even if their pets are inside.
"Leave it to the professionals," he said.