Small plane makes emergency landing on South Bay freeway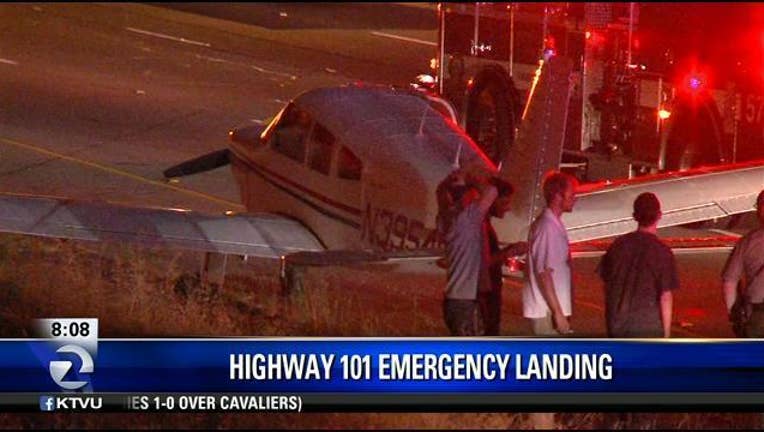 article
MORGAN HILL, Calif. (KTVU) -- The Federal Aviation Administration will start investigating the circumstances surrounding a light plane that made an emergency landing on Highway 101 in Morgan Hill Saturday night, officials said.
The pilot told investigators that the plane's engine just quit, and he started looking for a safe place to land, said CHP.
The pilot was able to safely set the plane down on the shoulder of the southbound freeway, near Coyote Creek Golf Drive off-ramp.
There were no injuries, but the CHP shut down the freeway, because one of the plane's wings extended into a traffic lane, according to authorities.
The pilot told KTVU, that he was headed for the San Martin Airport just a few miles away, when he experienced engine troubles.
The aircraft was cleared from the road, and the freeway reopened before 3 a.m. Sunday.