Snell fire grows to 2,400 acres; 20 percent contained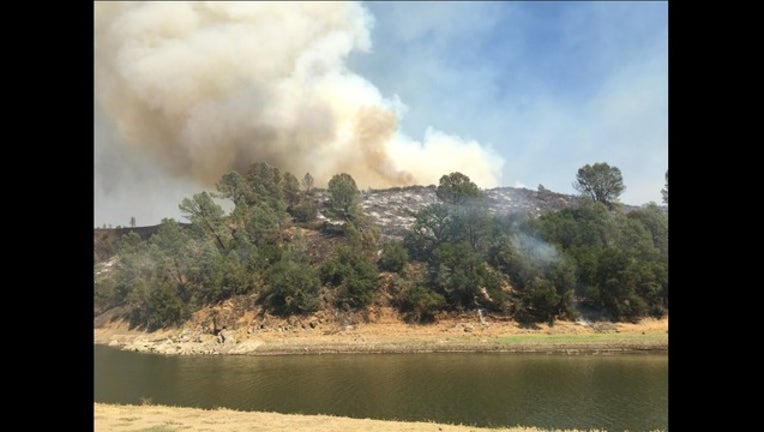 MIDDLETOWN, Calif. (KTVU) - The Snell Fire in Napa County had grown to 2,400 acres as of Sunday afternoon morning and remains only 20 percent contained, Cal Fire said.
The fire, which is burning in remote grassy oak woodlands that are difficult to access, is threatening 180 structures. It is centered near the intersection of Snell Valley Road and Butts Valley Road about eight miles southeast of Middletown in unincorporated Napa County.
The fire was first reported around 2:30 p.m. Saturday. No structures have been damaged so far, and no injuries have been reported.
Evacuations remain in effect on the west side of Berryessa Knoxville Road from Pope Creek Bridge to the Lake-Napa County line, Snell Valley Road and all roads to Snell Valley and Berryessa Estates.
The Pope Valley Farm Center, on Chiles Pope Valley Road near the Pope Valley Fire station, has been set up as an evacuation center.