Snow, rain, hail pummel the Sierra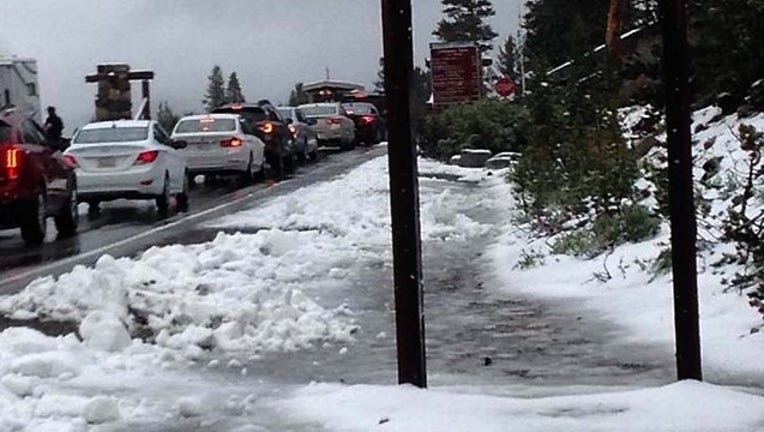 article
SAN FRANCISCO (KTVU and wires) – A low pressure system stalled over California's Central Valley Thursday brought snow flurries to the Sonora Pass and downpours, lightning and hail elsewhere along the Sierra range.
Cal Fire spokesman Daniel Berlant tweeted that there had been nearly 3,000 lightning strikes in Northern California that had ignited 80 small wildfires.
Meanwhile, Thursday morning commuters in the Bay Area were greeted by wet roadways and a heavy mist falling on the windshield.
In the Sierra, Caltrans was reporting light snow flurries dusting the Sonora Pass region and potent thunderstorms were rumbling through the Reno-Tahoe area.
A strong storm cell battered the Northstar/Alpine Meadows area with nickle-sized hail, heavy rains and winds in excess of 40 mph around noon.
Forecasters warned of possible localized flooding in the wake of the intense downpours.
'Strong winds were also reported in the mountain passes of Highways 50 and 80.