Solano Co. deputies arrest man who attacked, injured elderly victim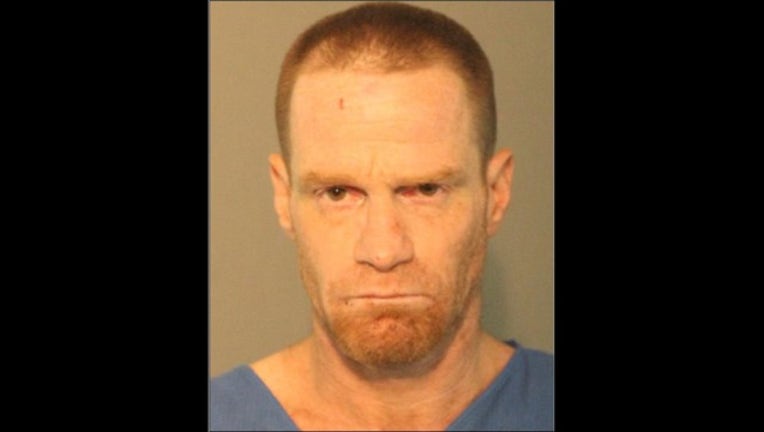 article
OAKLAND, Calif. (BCN) - Solano County sheriff's deputies arrested a man who allegedly attacked an elderly victim with a machete Friday morning.
At 9:50 a.m., deputies responded to the area of Abernathy Road and Rockville Road near Fairfield for a report that a 74-year-old Fairfield man had just been attacked with a machete, then left helpless when the suspect fled.
Deputies arrived at the scene and found the victim. He was seriously injured and suffered major lacerations over his entire body, sheriff's officials said.
An investigation revealed that the suspect, 44-year-old Brandon Foster of Woodland, was "messing" with the victim's breaker box and tried to turn off the power to the victim's home. 
When the victim confronted him, Foster allegedly attacked him with a machete without provocation. The victim suffered multiple lacerations on the back of his head, neck, right forearm and left thumb, sheriff's officials said.
Medical crews arrived and took the victim to a hospital where he underwent emergency surgery. Doctors could not repair his severed thumb, which had to be amputated. He was then admitted into the intensive care unit, sheriff's officials said.
Deputies established a perimeter and searched for Foster. At 10:30 a.m., they found him hiding in a nearby orchard along with the machete used in the attack, sheriff's officials said.
Foster was arrested and booked into Solano County Jail on suspicion of attempted homicide, cruelty to an elder or dependent adult, and mayhem, sheriff's officials said.
The case remains under investigation and anyone with information can contact Detective Ronnie Sefried at (707) 784-7050.