About 70 dogs, 3 cats found in a Martinez home where fire broke out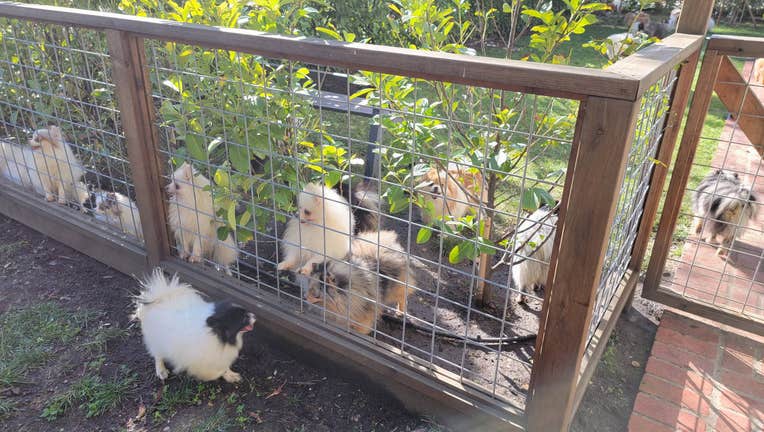 article
MARTINEZ, Calif. - Dozens of Pomeranian dogs and several cats were removed from a home in Martinez on Tuesday, after firefighters responded to a report of garage fire at the property.
SEE ALSO: Puppy that lost his ears in an attack gets new crocheted 'ears' as he awaits adoption
SEE ALSO: Man arrested after video shows him abandoning dog at Riverside County cell tower
The fire broke out at a home Barber Lane. The Contra Costa Fire Protection District (Con Fire) responded and knocked out the blaze.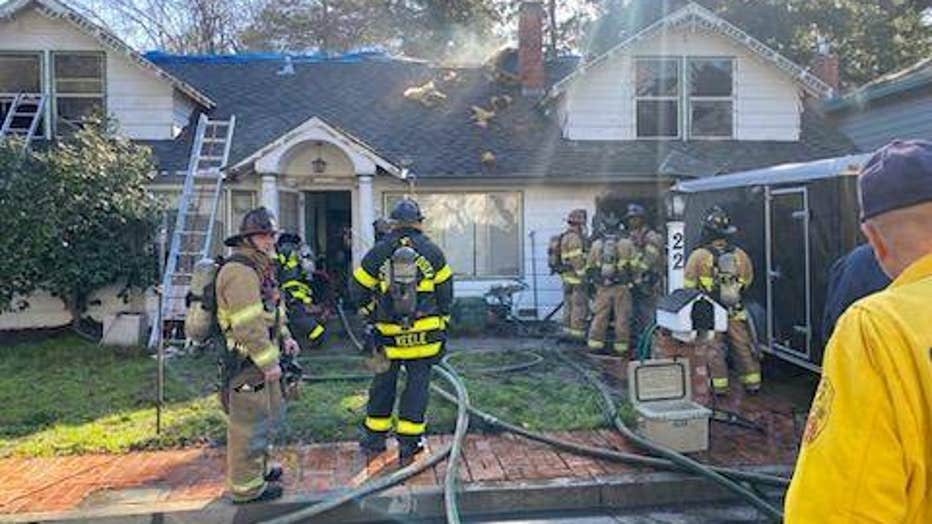 Crews with the Contra Costa Fire Protection District responded to a garage fire at a home on Barber Lane in Martinez on Tuesday, Jan. 17, 2023. 
Fire officials said one resident suffered smoke inhalation and was transported to a hospital for treatment. Two other residents at the home were not injured. 
Officials said about 70 dogs and three cats were also located at the property. Animal services officials said that there was no evidence of any animal welfare violations as the dogs were from a licensed breeder.
"So as far as the pets go, no criminal activity suspected," said Steve Burdo, public information officer for Contra Costa Animal Services. 
Con Fire said it worked with the Martinez Police Department, animal services, as well as "many helpful neighbors" to safely get the dogs and cats out of the home.
No word on what started the fire, but investigators said they've determined that it was not suspicious in nature.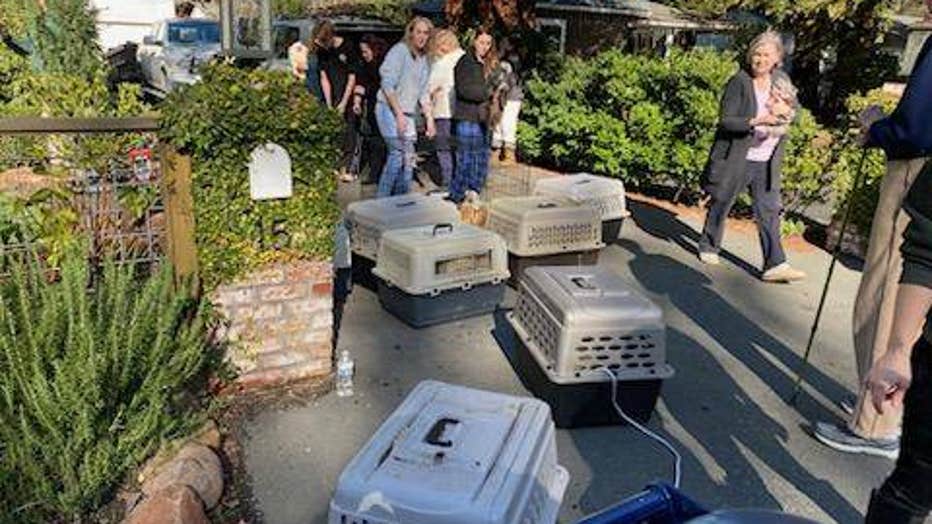 Residents helped fire crews remove some 70 dogs and three cats from a home in Martinez, Calif., where a fire broke out on Tuesday, Jan. 17, 2023. (Contra Costa Fire Protection District)