Soni Wolf, founding member of Dykes on Bikes, dead at 69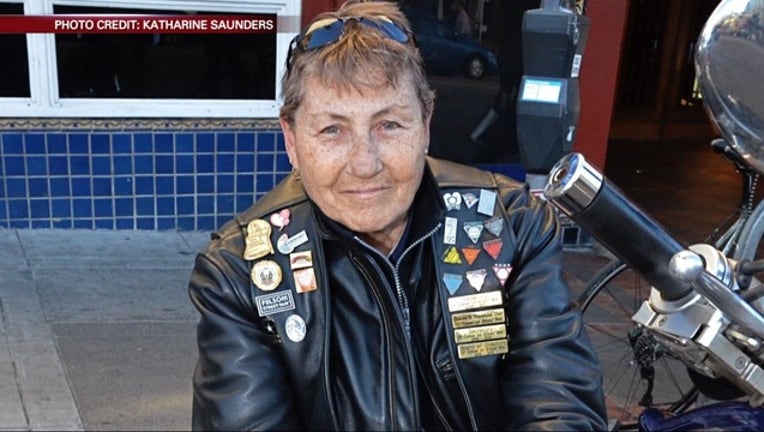 article
SAN FRANCISCO (BCN) Soni Wolf, a founding member of the Dykes on Bikes contingent that  traditionally leads the San Francisco LGBT Pride Celebration, has died at age 69, an associate confirmed.
KTVU's previous coverage of Dykes on Bikes
Wolf, who had been named Community Grand Marshall for the upcoming parade in June, died April 25 of natural causes at Seton Medical Center in Daly City, according to Kate Brown, former president of Dykes on Bikes and a friend of Wolf's.
"(Wolf) was a leader and an inspiration in taking what was an epithet, a derogatory term, and saying 'This is a term I use with pride,'" Brown said.
"That is a legacy she gave to us. I am personally honored to have known her and worked alongside her. She was a legend and an icon," Brown said.
The former Dykes on Bikes president said she wanted to clarify that Dykes on Bikes moved to the front of the LGBT parade in 1976 and Wolf started riding with the group shortly after that.
Other leading proponents of LGBT rights praised Wolf and her accomplishments.
"Soni Wolf and Dykes on Bikes have become an international face for LGBT justice and freedom. Her passing is a deeply sad moment for our Caucus and our movement," said Assemblyman Evan Low (D-Silicon Valley), chair of the California Legislative LGBT Caucus, in an email.
"Nobody has a heart bigger or more open than Soni. But we will continue to honor her by picking up where she left off: fighting for equality and unconditionally giving to our communities," said former state Sen. Candidate Mark Leno in an email.