Southwest Airlines shareholders sue carrier for 'downplaying outdated technology'
DALLAS - Southwest Airlines may be back to normal operations, but the Dallas-based carrier is facing more turbulence.
Last Thursday, shareholders filed a lawsuit against the airline, claiming that it downplayed and failed to disclose issues about outdated technology that left it vulnerable during severe winter weather over the Christmas travel season.
"I'm not surprised to hear about lawsuits on this matter from shareholders of a large corporation," said Ron McCallum, a pilot and attorney not involved in this case. "Look at both liability first. Because you have to prove liability, and then you look at the damages second." 
In court documents, shareholders claim that "Southwest Airlines continuously downplayed or ignored the serious issues with technology it used to schedule flights and crews, and how it stood to be affected worse than other airlines in the event of inclement weather."
Southwest ended up canceling nearly 17,000 flights over the chaotic Christmas travel season, leaving nearly two million passengers and crew members stranded at airports across the country.
The lawsuit will soon enter what is called the discovery phase.
"They will be reviewing documents, reviewing the software program, any correspondence between software engineers and other individuals responsible for the maintenance of the software programs," McCallum explained.
The lawsuit filing comes as a Southwest Airlines spokesman tells FOX 4 that the carrier has paid back approximately 90% of its affected customers. He added that the carrier has also returned 99% of lost luggage.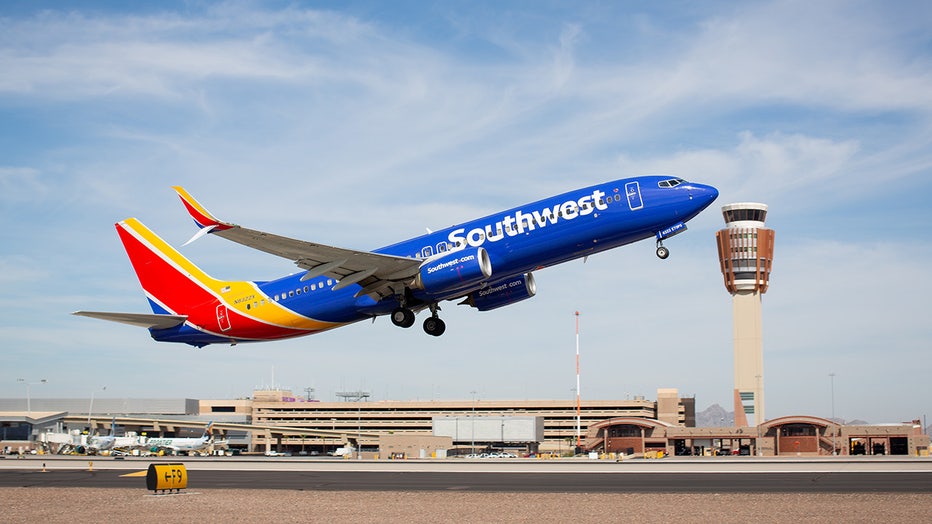 FILE - Southwest plane taking off. (Southwest Airlines)
In an interview with the New York Times, CEO Bob Jordan said the airline has hired an outside consulting firm to analyze the system meltdown and Southwest in investing millions of dollars to upgrade its technology.
"They can come back, and they are a resilient company," McCallum said. "And I believe, and it's my opinion that they will do just that. It may take some time."
According to court documents, the class action is seeking undisclosed damages on behalf of all Southwest investors from June 2020 when a newspaper first reported problems with Southwest's computer system to Dec. 31, 2022.