Spring breaker comes to Florida, cleans the beach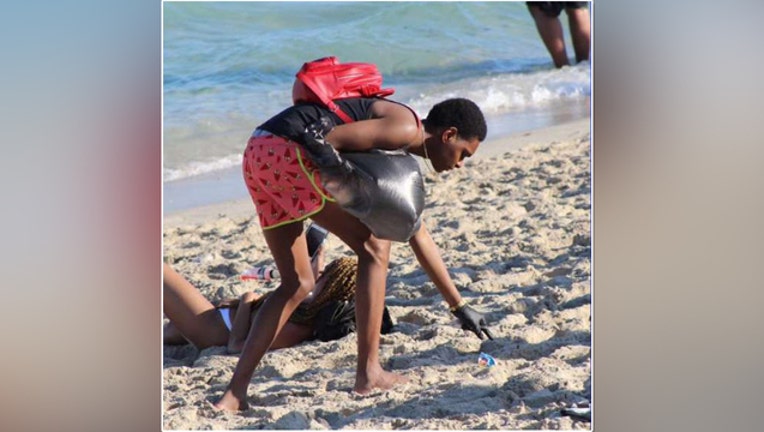 article
MIAMI, Fla. (FOX 13) - Some kids flock to Florida on spring break to party. Others, like Joshua, come to Florida to clean up after them. 
19-year-old Joshua of Atlanta, Georgia, was spotted by WSVN reporter Joel Franco picking up the trash on the busy Miami Beach instead of soaking up the rays. 
Officers on Miami Beach also acknowledged his efforts on social media.
"So I told Joshua, you've been picking up trash for a long time instead of hanging out and listening to music," Miami Beach police officer Paul Acosta wrote on Twitter.  "I asked why. He says, he love animals and wants to take care of their home and ours."
Photos of Joshua picking up trash were retweeted nearly a thousand times and had 3,000 likes.
Joshua himself picked up at least three trash bags full of trash along the beach.
Afterward, another group showed up to help clean the beach.
Users on social media responded by saying Joshua is welcome to come back any time. "I got nothing but mad respect for this dude," said one. "Come back anytime," said another. "We love you."