St. Louis Post-Dispatch: 2 Officers Shot in Ferguson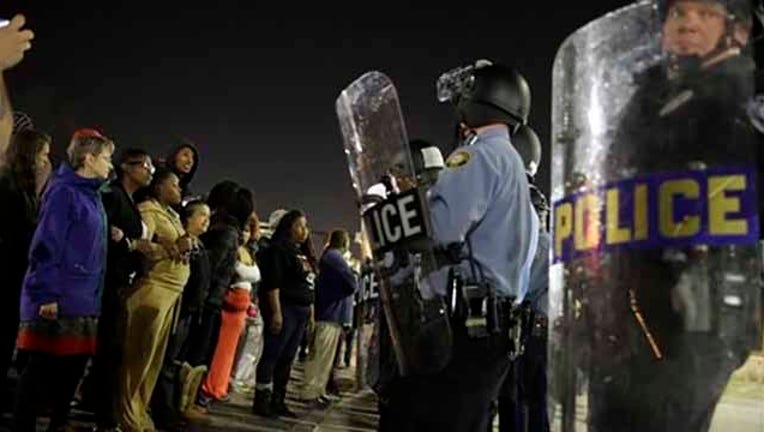 article
FERGUSON, Mo. (AP) — Two police officers were shot outside the Ferguson Police Department early Thursday as protesters gathered following the resignation of the city's embattled police chief, the St. Louis Post-Dispatch reported.
The shots were fired as what had earlier been a crowd of about 150 people had begun to dwindle, the newspaper reported. Some protesters fell to the ground and others ran. A huge police presence, including officers in riot gear, later surrounded the department.
Ferguson Lt. Col. Al Eickhoff told the newspaper that he didn't think either officer was from his department. Eickhoff said he didn't know the extent of the officers' injuries.
Representatives from the St. Louis County Police Department and Ferguson Police Department could not immediately be reached. The Highway Patrol said early Thursday that troopers were headed to the scene but they could not provide any details.
TV station KSDK reported the officers were taken to a local hospital.