Stabbing in San Jose's Vendome neighborhood marks city's 24th homicide this year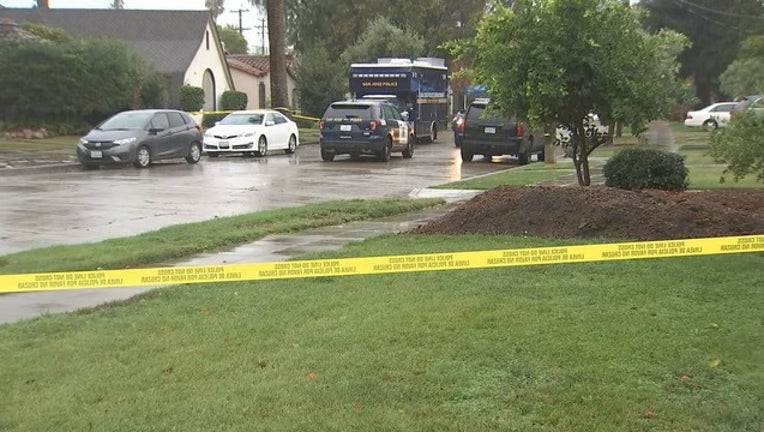 article
SAN JOSE, Calif. (KTVU) - San Jose police say one man is dead, a second clinging to life after violence rocked one of the city's oldest upscale neighborhoods. Neighbors say sounds resembling gunfire signaled something was wrong in the 100 block of Ayer Avenue.
"There was this banging. I couldn't say it was a gunshot, but this loud banging. My wife said, 'What the heck is that?' I looked out the window but didn't see anything," said 25-year neighborhood resident Robert Jesinger.
Arriving police officers say they found one man suffering from a gunshot wound, and a second suffering from a stab wound. The stabbing victim was pronounced dead at the scene, while the man who was shot was rushed to an area hospital.
The scene of the crime, the Vendome neighborhood, is home to former political leaders such as mayor Tom McEnery, and long-time residents. News of the crime and violence rattled many people's nerves.
"Somebody had some problems. Either family or something. But I don't know what to make of it. I don't know. It's pretty crazy having all that done….yeah, very shocking," said Jesinger.
Investigators haven't said what led up to the violence or who attacked whom first. The identities of the victims are being withheld until all family members are notified. Anyone with information about this case is asked to call San Jose police. Investigators say this killing marks the city's 24th homicide of 2018.
Anyone with information about the case is asked to contact Sgt. Jesus Mendoza or Detective Todd Jennings at (408) 277-5283.