State bill could ease development of homeless shelters, supportive housing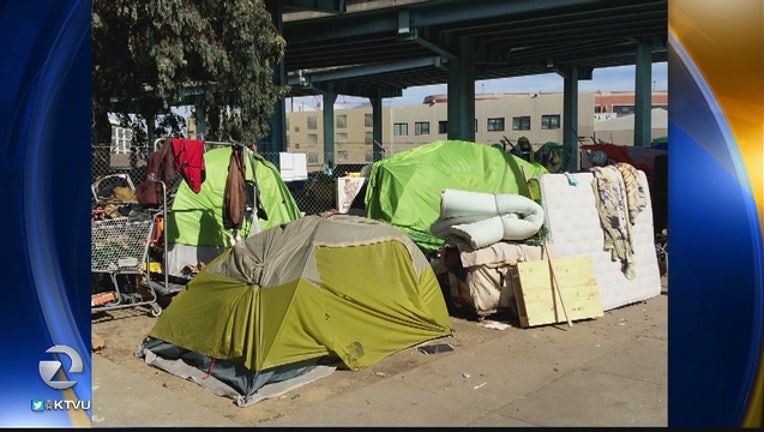 article
SAN FRANCISCO (BCN)— State legislation announced today could make it easier for San Francisco to build homeless shelters and supportive housing by easing some building and safety standards and streamlining the standards for approval.
   
Assembly Bill 932, introduced by Assemblyman Phil Ting, D-San Francisco, would allow San Francisco to declare a shelter crisis and adopt its own local standards for homeless shelters and supportive housing projects, potentially eliminating some hurdles for such projects. The altered standards would remain in place for ten years.
   
"We need the freedom to think and act big, without the conventional bureaucratic challenges that bog us down," Ting said today.
"This bill will give our community the flexibility and freedom to craft innovative, local solutions to get the best use out of the resources we have to fight homelessness."
   
The city's standards will still need to be approved by the California Department of Housing and Community Development to ensure they address minimum health and safety standards.
   
Jeff Kositsky, director of the city's Department of Homelessness and Supportive Housing, said the legislation would help the city open more navigation centers, specialized shelters with additional services attached, and supportive housing projects.
   
"We need to get people into navigation centers, we need to get people into supportive housing," Kositsky said. "Anything we can do to do that faster is going to help us solve this social emergency."
   
Kositsky said the legislation would not change the city's neighborhood outreach process around any proposed projects.
   
San Francisco's navigation centers, which offer more flexible rules for those living there as well as access to long term housing options, have been widely hailed as a success for those who can gain access to them.
   
San Francisco has opened two navigation centers so far, in the Mission District and at the Civic Center Hotel on 12th Street just south of Market Street.
   
A third center is expected to open this spring in the Dogpatch neighborhood, and two others are in the works in the South of Market neighborhood and at San Francisco General Hospital. The city is also considering using some federal funding for a youth oriented center, but no site has been identified for that and it is still in the early stages, Kositsky said.
   
The development process for the shelters and for supportive housing projects is slowed by a variety of factors, including limited funding and neighborhood opposition. Still, Kositsky said a recent Chamber of
Commerce poll found 90 percent support for the centers among residents, and 77 percent supported them even in their own neighborhoods.
   
Tings's legislation is scheduled for its first hearing next week.