State of the Union special guests include Tyre Nichols' family, Bono, and more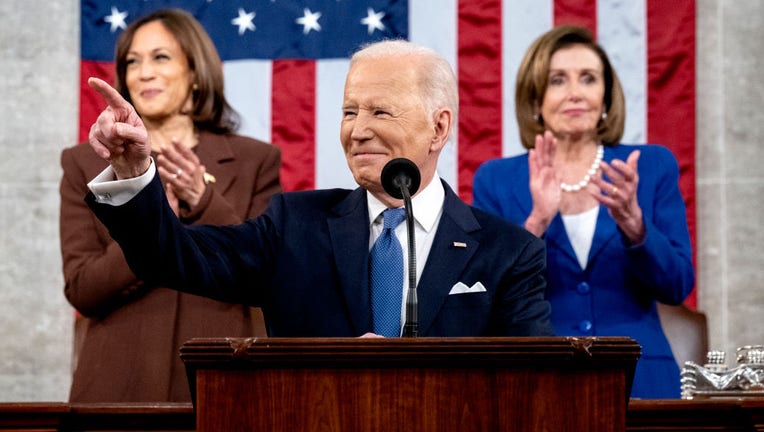 article
Rock star Bono, the 26-year-old who disarmed a gunman in last month's Monterey Park, California, shooting, and the family of Tyre Nichols will be among the featured guests sitting alongside first lady Jill Biden at Tuesday's State of the Union address.
The White House said the guests were invited "because they personify issues or themes to be addressed by the President in his speech, or they embody the Biden-Harris Administration's policies at work for the American people." President Joe Biden was expected to refer to several of the invitees by name during his remarks.
The guests:
— Maurice and Kandice Barron of New York, the parents of a 3-year-old who has survived a rare pediatric cancer, meant to highlight Biden's Cancer Moonshot initiative.
— Lynette Bonar of Tuba City, Arizona, a nurse and medical executive involved in bringing the first cancer center to a Native American reservation.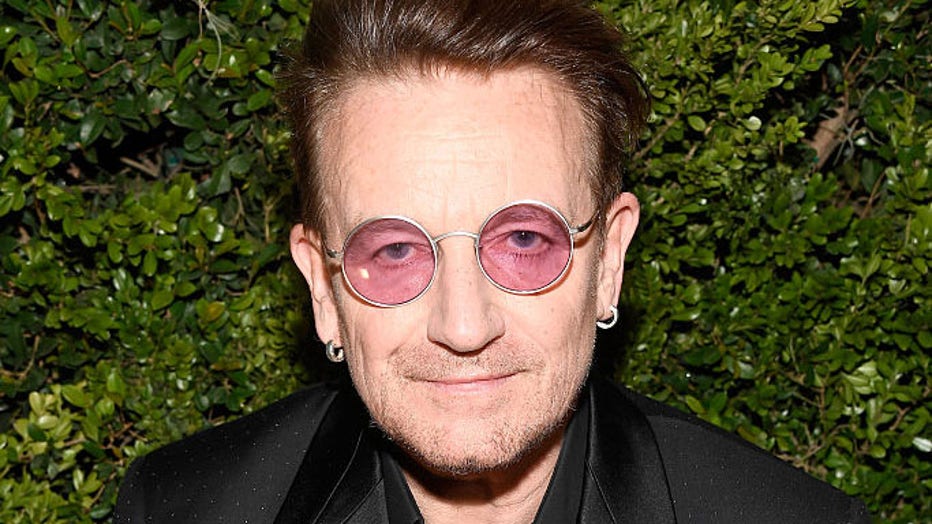 Honoree Bono attends Glamour Women Of The Year 2016 at NeueHouse Hollywood on November 14, 2016 in Los Angeles, California. (Photo by Frazer Harrison/Getty Images for Glamour)
— Bono, the Irish lead singer of U2, for his advocacy and philanthropic support for global health and AIDS relief initiatives.
— Deanna Branch of Milwaukee, whose son was diagnosed with lead poisoning from unsafe drinking water in their home, as Biden aims to replace all lead drinking water pipes in the coming decade.
RELATED: State of the Union 2023: What to watch for during Biden's address
— Kristin Christensen and Avarie Kollmar of Seattle, a mother-daughter pair who are sharing their story about caring for their injured Navy veteran husband and father.
— Ruth Cohen of Rockville, Maryland, a Holocaust survivor and volunteer at the U.S. Holocaust Memorial Museum who has warned against rising antisemitism.
— Mitzi Colin Lopez of West Chester, Pennsylvania, an advocate for people brought to the U.S. illegally as children who have received protections under the Deferred Action for Childhood Arrivals program.
— Maurice "Dion" Dykes of Knoxville, Tennessee, who is training to be a teacher after a 25-year graphic design career as part of a program funded by the 2020 COVID-19 relief law.
— Kate Foley of Rolling Meadows, Illinois, a 10th grade student looking to use the skills from her school engineering classes to pursue a career as a biomedical engineer.
— Darlene Gaffney of North Charleston, South Carolina, a breast cancer survivor who has promoted the importance of early detection and timely cancer screenings.
— Doug Griffin of Newton, New Hampshire, who lost his daughter, Courtney, in 2014 to a fentanyl overdose, as the Biden administration works to strengthen federal efforts to combat the opioid epidemic.
— Saria Gwin-Maye of Cincinnati, an ironworker who will work on the federally supported revitalization of the Brent Spence Bridge.
— Jacki Liszak of Fort Myers, Florida, who met with the president and first lady in the wake of Hurricane Ian and whose business stands to benefit from federal climate resiliency funding.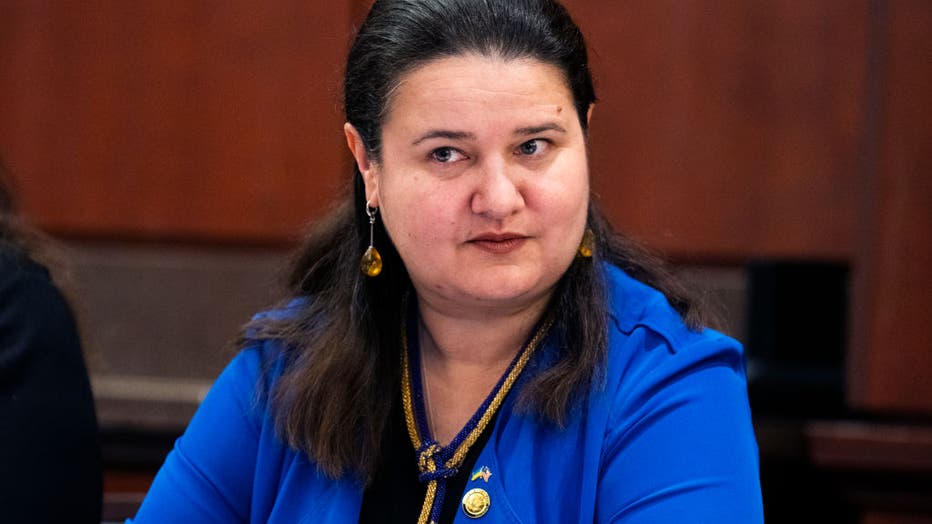 Oksana Markarova, Ukrainian Ambassador to the U.S., attends a meeting with the Senate Ukraine Caucus and members of the Ukrainian and Polish Parliaments in the Capitol Visitor Center to discuss the Russian invasion on Wednesday, March 30, 2022. (Tom
— Oksana Markarova, the Ukrainian ambassador to the U.S. was a guest last year when Biden spoke days after the Russian invasion of her country. She will return to the first lady's box as Biden seeks to sustain U.S. and allied support for Ukraine.
RELATED: State of the Union: Biden aims to deliver reassurance in 2023 address
— Harry Miller of Upper-Arlington, Ohio, a mechanical engineering student and a former football player for Ohio State University, who left football to prioritize his mental health.
— Gina and Heidi Nortonsmith of Northampton, Massachusetts, the plaintiffs in Goodridge vs. MA Dept. of Public Health which cleared the way for their state legalizing same-sex marriage.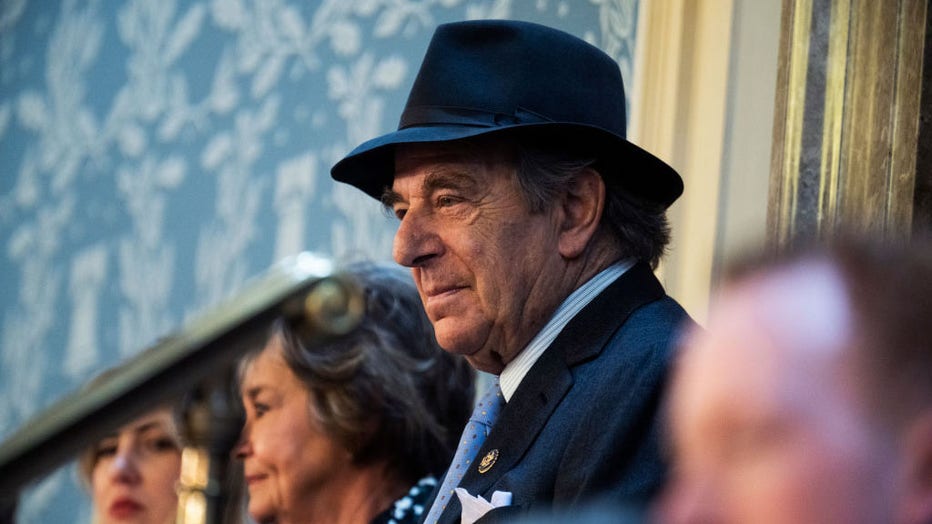 Paul Pelosi, the husband of Rep. Nancy Pelosi, D-Calif., is seen in the House chamber of the U.S. Capitol during Speaker of the House votes on Tuesday, January 3, 2023. (Tom Williams/CQ-Roll Call, Inc via Getty Images)
— Paul Pelosi, the husband of former House Speaker Nancy Pelosi, who was severely injured days before the midterm elections by a man with a hammer who allegedly sought to harm the California lawmaker.
— Paul Sarzoza of Phoenix, the owner of a cleaning and facilities services company that is benefitting from servicing companies investing in high-tech manufacturing in his area.
— Brandon Tsay of San Marino, California, who disarmed the shooter responsible for killing 11 people in Monterey Park, California, last month during celebrations of the Lunar New Year, preventing further deaths.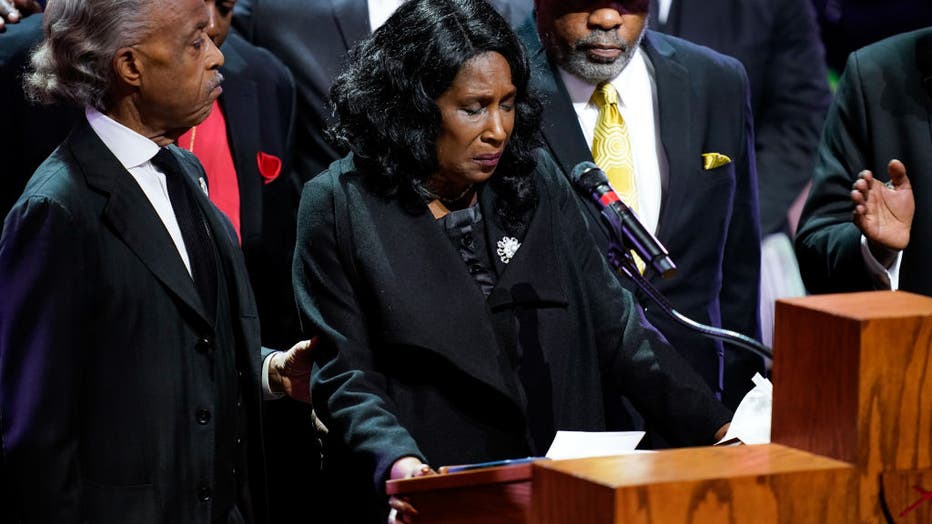 Flanked by Rev. Al Sharpton and her husband Rodney Wells, RowVaughn Wells speaks during the funeral service for her son Tyre Nichols at Mississippi Boulevard Christian Church on February 1, 2023 in Memphis, Tennessee. (Photo by Andrew Nelles-Pool/Get
— RowVaughn and Rodney Wells of Memphis, Tennessee, the mother and stepfather of Tyre Nichols who died last month after being severely beaten by police in Memphis, sparking a renewed call for police reform legislation.
— Amanda and Josh Zurawski of Austin, Texas, who found doctors unable to intervene after her water prematurely broke at 18 weeks pregnant due to the Texas abortion ban. Amanda Zurawski developed sepsis and nearly died because of the delay in receiving treatment, as the Biden administration looks to highlight the consequences of the Supreme Court's overturning of Roe v. Wade last year.
Read more about the address and watch here beginning at 9 p.m. ET.