State to ask federal appeals court to reinstate foie gras ban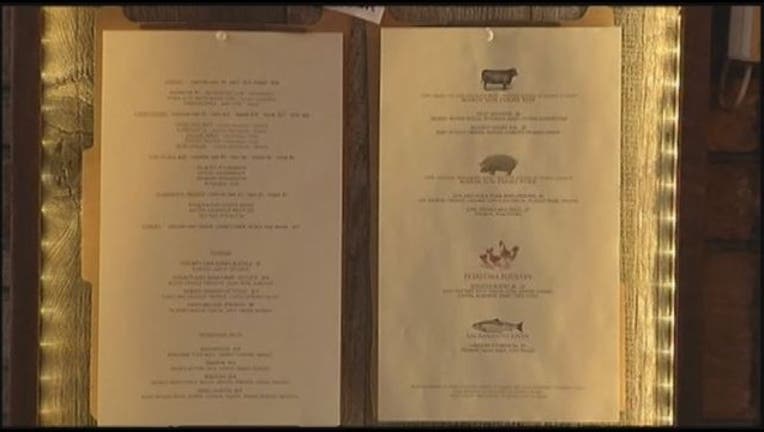 article
SAN FRANCISCO (BCN) -- California Attorney General Kamala Harris says she will ask a federal appeals court in San Francisco to reinstate California's ban on the sale of foie gras from force-fed ducks and geese.
Lawyers from Harris's office filed a notice they will appeal a Jan. 7 ruling in which a federal trial judge in Los Angeles struck down the ban. U.S. District Judge Stephen Wilson said the state law was preempted by a federal poultry inspection law.
The notice of the planned appeal to the 9th U.S. Circuit Court of Appeals in San Francisco was filed in Wilson's court docket.
Kristin Ford, Harris's press secretary, said the attorney general has no comment on the appeal.
The Cotati-based Animal Legal Defense Fund issued a statement applauding the action and calling foie gras "a product of extreme animal cruelty."
"We are confident that the 9th Circuit will correct the district court's mistake," said defense fund Executive Director Stephen Wells. The group filed a friend-of-the-court brief supporting the law in the trial court proceedings.
Foie gras, which means "fat liver" in French, is made from the livers of ducks or geese. In the last stages of feeding, birds are force-fed through a tube in order to enlarge their livers.
The measure struck down by Wilson was one of two parts of a law enacted by the state Legislature in 2004.
That part of the law banned the sale in California of products resulting from the force-feeding of a bird for the purpose of enlarging its liver.
Wilson ruled in a 2012 lawsuit filed by foie gras producers from the province of Quebec, Canada, and the Hudson Valley of New York and a Southern California restaurant chain.
A second part of the law bans the force-feeding of birds within California for the purpose of enlarging their livers. That provision was not challenged, but Wilson's decision allows California restaurants to obtain foie gras from out-of-state producers.
Because Wilson did not issue a stay, his ruling went into effect and some Bay Area chefs began serving foie gras the evening of Jan. 7.
Wilson said the first provision of the state law conflicts with the federal Poultry Product Inspection Act, which prohibits states from imposing ingredient requirements that are additional to or different from federal requirements.
Wilson wrote that a force-fed bird's liver is "a particular constituent" of foie gras and that the state measure therefore imposed an ingredient requirement not allowed under the U.S. law.
The Humane Society of the United States, which was allowed to become a party in the case, has argued that a force-fed bird's liver is not an ingredient because foie gras can be produced without force feeding.