Statue of Jesus stolen from Castro Valley church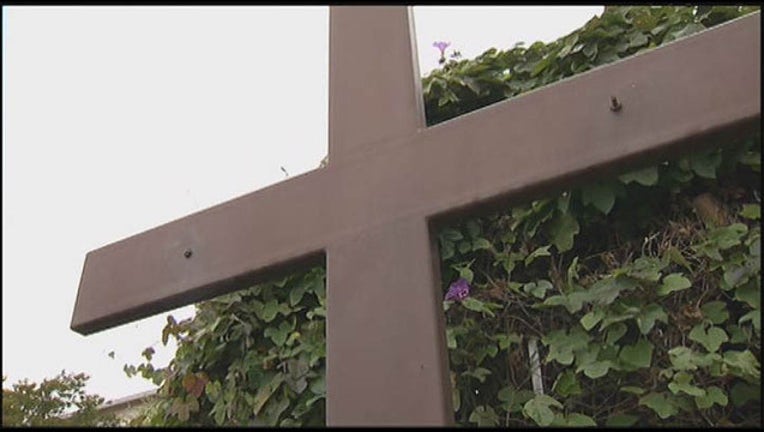 article
CASTRO VALLEY, Calif. (KTVU and wires) -- Parishioners at an East Bay church were praying Tuesday for the return of a bronze life-sized statue of Jesus that was ripped from a cross in a church courtyard.
Father Terry O'Malley said he didn't care if the thief or thieves were prosecuted but only wanted the beloved statue returned to the Church of Transformation in Castro Valley.
"Our hopes and our prayers are that someone will see all this (the news reports) and realize how upset people are," he said. "We would be very gratified if they return it."
A thief or thieves made off with the 100-pound statue sometime between 9 p.m. Tuesday and 7 a.m. Wednesday last week when parishioners noticed it missing from a cross located in a church courtyard.
The statue has been the centerpiece of the courtyard and prayer around for the last nine years.