Steele Fire in Lake Berryessa destroys 8 homes, now 60% contained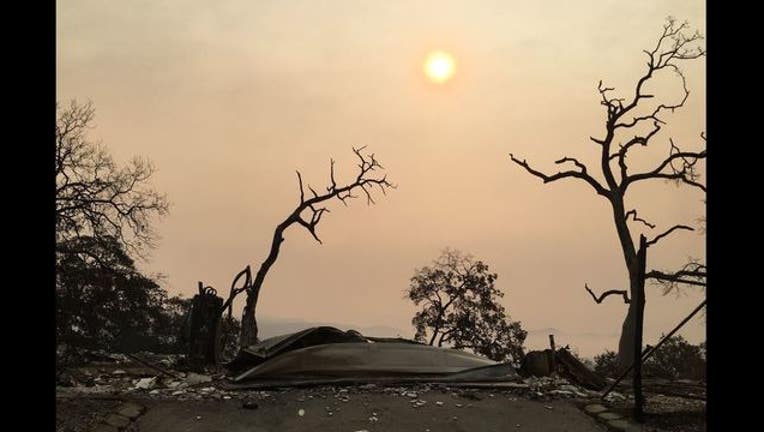 NAPA COUNTY, Calif. - Some evacuation orders have been lifted for the Steele Fire as containment of the blaze near Lake Berryessa in rural Napa County has grown to 60 percent.
As of 2 p.m. Sunday, all roads in the Berryessa Highlands community were reopened. Headlands Drive remains closed at West Ridge Drive South, including Woodhaven Court.
All evacuations have been lifted except those in the road closure areas. The fire has burned 150 acres, destroying eight structures and damaging four more. 
The Berryessa Highlands area is about 14 miles north of Fairfield and 12 miles west of Winters.
Farther north, a hospital that had been closed in the Lake County town of Lakeport because of the Mendocino Complex fires has reopened. Sutter Lake Hospital had evacuated 13 patients Saturday night but was told by emergency officials it could reopen Sunday as the fire risk to the hospital 
had been greatly reduced, the hospital said in a news release.
The Mendocino Complex fires, which consist of the Ranch Fire off Highway 20 northeast of Ukiah and the River Fire north of Hopland, each remains 5 percent contained this afternoon and have burned 24,270 acres total. They have destroyed four residences.
Lakeport remains under mandatory evacuation, according to Cal Fire. 
The devastating Carr Fire in Shasta County near Redding remains 5 percent contained and has burned 89,194 acres, killing six people, destroying at least 517 structures and damaging at least 135 more.