Steelworkers strike impacts Concord little league players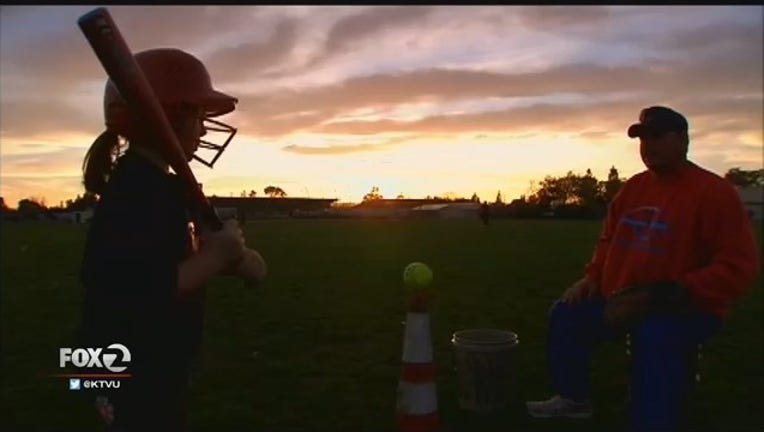 article
CONCORD, Calif. (KTVU) - For more than 600 boys and girls in the Junior Optimist Baseball League (JOBL) in Concord, they're without practice fields and concerned they'll have no place to play come opening day.
They typically practice at a sport complex which sits on property owned by and adjacent to the Tesoro Refinery.
But, when steelworkers went on strike at the end of January, Tesoro not only essentially closed the refinery but also locked the gates to the baseball fields.
"We don't have any other place to play," said JOBL board member Lisa Hall.
Tesoro said in an email that the safety of parents and kids is their top concern and that safety would be an issue if they had to cross picket lines to get to the baseball facility.
But, Hall and other parents and coaches question the decision.
"The picketers are not anywhere near our fields," said Hall.
There are picketers at the front gate of the Tesoro refinery. But, the gate to the baseball fields is in an isolated area where the league says there has never been a picket line.
For now, the league is practicing at city parks and is concerned that their season, which starts in late March, could be in jeopardy if they're locked out much longer.