Steph Curry undergoes MRI; Still questionable for Game 3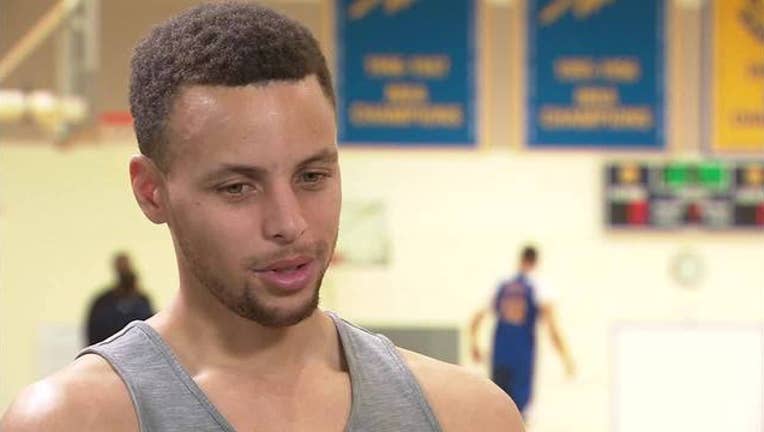 article
OAKLAND, Calif. - Golden State Warriors guard Stephen Curry underwent an MRI for his ankle injury on Tuesday.
The Warriors say it did not reveal anything of concern.
His participation in Game 3 against the Houston Rockets is still questionable.
Golden State Warriors defeated the Houston Rockets Monday night 115 to 106 to take a 2-0 lead in their series.
NBA MVP and Warriors' guard, Stephen Curry, was out for Game 2 against the Rockets because of his ankle injury.
Curry injured his right ankle when he landed awkwardly late in the first half of a 104-78 win over Houston in the series opener on Saturday.